THQ Nordic and Koch Media trade IPs
Franchise swaps put Red Faction and Risen series closer to their original developers; Painkiller, Sacred, and more change hands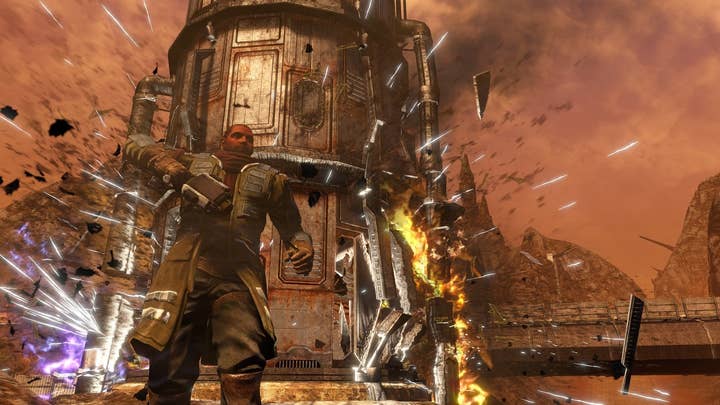 Two of the Embracer Group's gaming subsidiaries have swapped an assortment of properties.
THQ Nordic today announced that it has transferred rights to Red Faction and Painkiller to Koch Media, receiving Risen, Sacred, Rush for Berlin, Second Sight, and Singles: Flirt Up Your Life in return.
The move paves the way for a pair of possible reunions between franchises and their original developers.
First, it puts the Red Faction franchise a step closer to its original developer Volition, which is owned by Koch Media's Deep Silver publishing division.
Second, it places Risen under the same roof as its original developer Piranha Bytes, which was acquired by THQ Nordic a year ago.
"Evaluations on remasters, ports, potential sequels & new content etc. will start right away," THQ Nordic said in its announcement of the trade. "We have something in mind already."