Why 3DS is the right move for Pokémon
And Pokkén could yet prove to be a significant game for Switch this year
Last year, I was told that Game Freak was working on a new Pokémon game for Switch. I was told it by two very senior sources who know their Pikachu from their Snorlax.
I ran a pretty basic story about it at the time. I knew it was being worked on as other members of the team were finishing up Pokémon Sun and Moon, but I didn't know for certain when it would be out. Eurogamer reported a similar thing, but went one further to reveal the game was called Pokémon Stars, and was an updated version of Sun and Moon for the Switch console.
The problem with rumours like these (and one of the many reasons I shy away from running them most of the time) is that things change. Development resources get reassigned, projects get put on hold in favour of other titles and strategies get tweaked. I've been stung before with announcing information (even information officially sanctioned by the company), that ended up making me look foolish. Pokémon Stars may still be in the works, maybe it'll be announced soon. Or maybe The Pokémon Company has put it on hold, or delayed it, to focus on other projects.
"If you believed the immediate social media reception, Nintendo had made yet another poor decision - and hadn't just announced two major new games for its two existing platforms"
Rumours like these also create an unreasonable level of expectation. This week, Nintendo announced it would be hosting a Pokémon Direct, and the immediate assumption was that the rumoured Pokémon Stars was about to break cover.
It isn't what happened. Instead Nintendo announced that late Wii U game Pokkén would be ported to Switch with new bells and whistles, and a new story set in the same world of Pokémon Sun and Moon will be launching to 3DS. They also revealed that Pokémon Gold and Silver will be getting the Virtual Console treatment, also on 3DS.
If you believed the immediate social media reception, Nintendo had made yet another poor decision - and hadn't just announced two major new games for its two existing platforms (which is actually what it did do).
One Twitter user wrote to me: "I cannot think of a single reason they did not announce a Switch-exclusive Pokémon. It would have been a system seller." Polygon rounded up some of the Twitter anger to the news. Kotaku suggests that 'For many, the news will be disappointing'.
But was it really?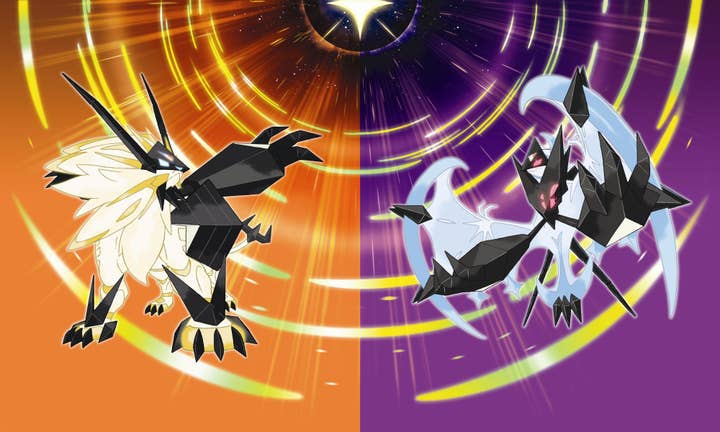 It happens frequently that we forget that Pokémon is not a wholly-owned Nintendo IP. It happened last year when Pokémon Go caused Nintendo's share price to spike, before it was pointed out that the game is actually owned by the aptly titled The Pokémon Company. A new Pokémon would certainly help Nintendo sell its latest console, but is that actually the best move for Pokémon as a brand?
\

"The Pokémon Company's loyalty is not to Nintendo's new hardware, but to the IP"
A mainline Pokémon has never been used as a launch game for a Nintendo platform. In fact, this situation (where Pokémon Ultra Sun and Ultra Moon launches on the previous generation machine) is not even unique. The Pokémon Company did the same thing with Black & White 2, which arrived on the original DS six months after the 3DS launched.
The Pokémon Company's loyalty is not to Nintendo's new hardware, but to the IP. The firm wants to target the largest possible group of Pokémon players and keep them engaged with the property, so that they might go out and buy some cards, or toys, alongside it.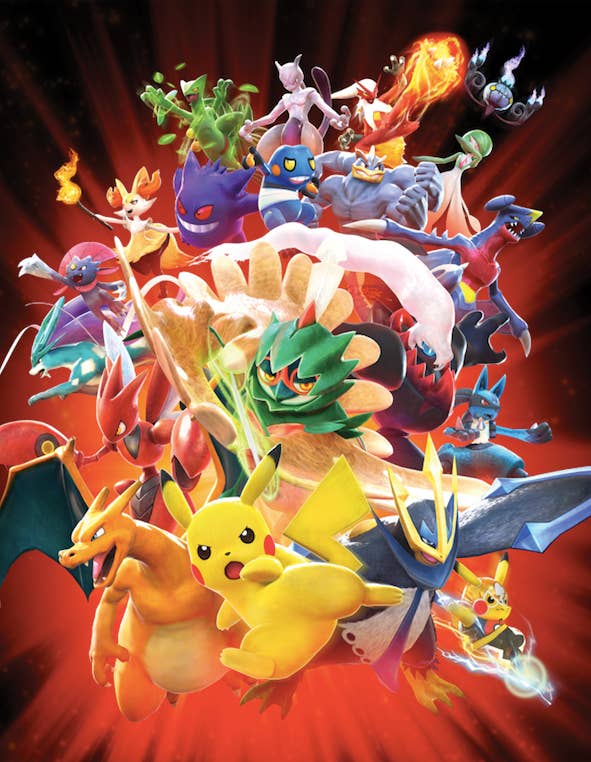 And the 3DS has that pool of players. Sun and Moon is sitting on around 16m shipments, a number it achieved in less than five months. The Switch currently only has around 3m sales. Far from being disappointed, the vast majority of Pokémon fans will actually be pleased the game is coming to 3DS.
It's also worth nothing that 3DS is not behaving like a typical ageing console. Last year, 3DS sales rose in most major markets because of the success of Pokémon Go. Even older 3DS Pokémon titles (including X & Y and Alpha Sapphire and Omega Ruby) returned to the charts on the back of the hit mobile game. There is currently a large and engaged audience of fans, including new ones, eager to play more Pokémon on 3DS. Combined with the impending budget release of Nintendo New 2DS, there remains a significant market opportunity for The Pokémon Company on the older hardware.
Of course, Switch isn't going entirely without Pokémon. Pokkén will not have the same impact as a mainline Pokémon release, but it is easy to look at that game (and its ridiculous name) and underestimate its potential. This is a 3D fighting game based on a popular brand, and in a genre that seems to be having a bit of a renaissance judging by the early sales of Tekken 7 and Injustice 2.
Pokkén was actually one of the better Wii U games released during a disappointing final year for the console, it racked up 1m sales and has found a dedicated esports following. Giving it a second go, with new modes and characters, is a smart decision. It also adds some depth to Nintendo's slight 2017 release slate. The platform holder clearly thinks the game has potential, with the vast majority of yesterday's Direct being dedicated to it, and the company deciding to announce it ahead of next week's E3 madness
A mainline Pokémon RPG would be a major selling point for the Switch, and help Nintendo hit that 10m sales target for the financial year. Yet for the brand itself, and its mainstream fanbase, Nintendo's five-year-old handheld with its near 70m install base, remains the platform of choice.