Ex-38 Studios execs to settle suit for $2.5 million
Curt Schilling, three others admit no wrongdoing in proposed end to Rhode Island lawsuit; money would come from insurance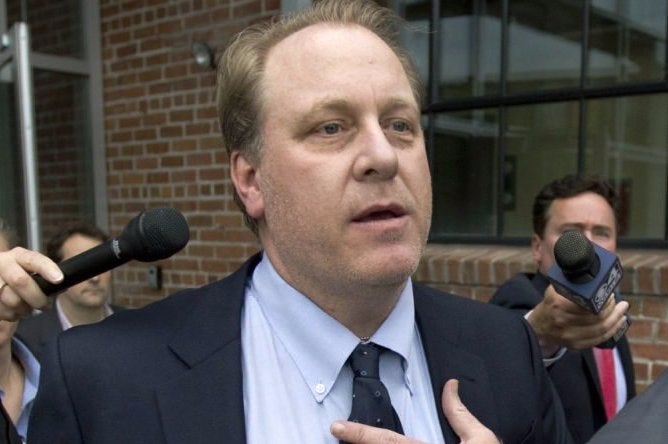 Curt Schilling may soon be able to put the collapse of his 38 Studios behind him. According to an Associated Press report, the former pitching ace and three other 38 Studios officials have agreed to a settlement with the Rhode Island Commerce Corporation that would see the state paid $2.5 million in order to resolve a lawsuit over the studio's failure.
The proposed settlement would see the defendants admit no wrongdoing, and the money would be paid out by 38 Studios' insurance company. A mediator in the case called it "a practical move on the part of the state," saying the combined assets of Schilling and his fellow defendants would not amount to $2.5 million.
If approved, the settlement would bring the amount of money recouped by Rhode Island through 38 Studios settlements to $45 million, with just one pending legal action remaining, that against the state's financial adviser, First Southwest.
Rhode Island gave 38 Studios $75 million in loan guarantees to entice the studio to relocate from Massachusetts in 2010. The studio went bankrupt less than two years later, leaving the state on the hook for more than $100 million in principal and interest.