2K Games won't have a booth at E3 2013
2K decides that E3 isn't its thing this year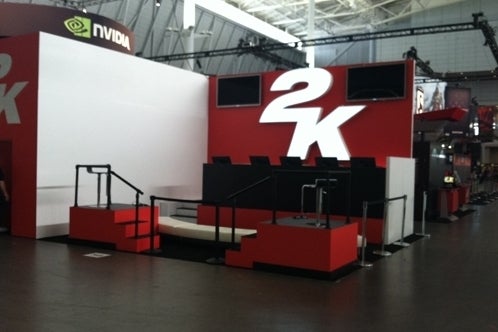 In a post on the official 2K Games blog, the publisher revealed that it would not have a showfloor presence at this year's Electronic Entertainment Expo. Instead, the company will being using Twitch and YouTube to show its titles to the public and media.
"While 2K will not have a booth on the show floor at this year's E3 conference, we will have a lot of great news coming your way this spring. Stay tuned for our live gameplay and event broadcasts to see the latest gameplay from our upcoming titles," reads the post.
While 2K Games won't have a presence at E3, parent company Take-Two will be using meeting space at the event.
"We are going to have a meeting room in the upper concourse level and we'll be doing some business meetings as we usually do. 2K is not participating," a Take-Two spokesperson told Joystiq.
2K's slate for this year consists of the latest Civilization V expansion, the iOS version of XCOM: Enemy Unknown, Borderlands 2 DLC, the recently re-announced The Bureau: XCOM Declassified, and the annual sports titles WWE 2K14 and NBA 2K14. Rockstar has Grand Theft Auto V coming this year, but the developer is a frequent no-show at E3.
[Image via Freddie Georges Production Group]