2012 a record year for game consolidation
Report finds value of industry mergers and acquisitions up 22% for the year, topped $4 billion for first time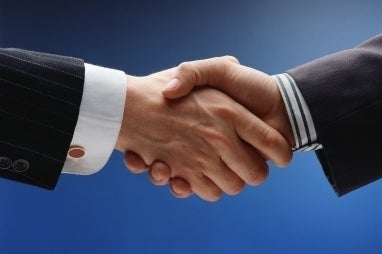 Between a flagging console space and a social bubble bursting, 2012 may not have seemed like a banner year for the industry, but there was at least one record set. According to a new report from investment bank Digi-Capital, last year saw a record amount of mergers and acquisitions value.
Boosted by huge deals like Nexon buying 15 percent of NCsoft ($685 million), Nexon acquiring Gloops ($468 million), and Sony picking up Gaikai ($380 million), the 2012 M&A tally hit $4.2 billion. Previously, the highest amount of M&A activity Digi-Capital had tracked was 2011's $3.4 billion.
While the deals were bigger, there actually weren't as many as there were in 2011. The number of M&A transactions Digi-Capital identified in 2012 (84) was actually down 26 percent year-over-year. The industry also seemed to shift eastward, as the acquiring parties in eight of the 10 largest deals were from China, Japan, or South Korea.
On the other hand, gaming investment activity in 2012 was down sharply to an $868 million total, a decline of more than $1 billion (56 percent) from 2011. The average investment fell in step, down 56 percent to $5.2 million. Digi-Capital put the blame squarely on the collapse of the social game market, noting that lowered investment in the social sector accounted for 96 percent of the decline. The Zynga IPO in particular was enough of a scare that some venture capitalists have been driven out of the games market entirely, according to the report.
Looking ahead, Digi-Capital said growth in online and mobile games could push the total games market to $83 billion in fiscal 2016, at which point they are expected to account for 55 percent of all gaming revenues. In 2012, online and mobile games brought in $31 billion, or 49 percent of all gaming revenue.