13 must-see talks at Game Devs of Color Expo 2022
A selection of discussions to consider as you prepare your schedule for this weekend's event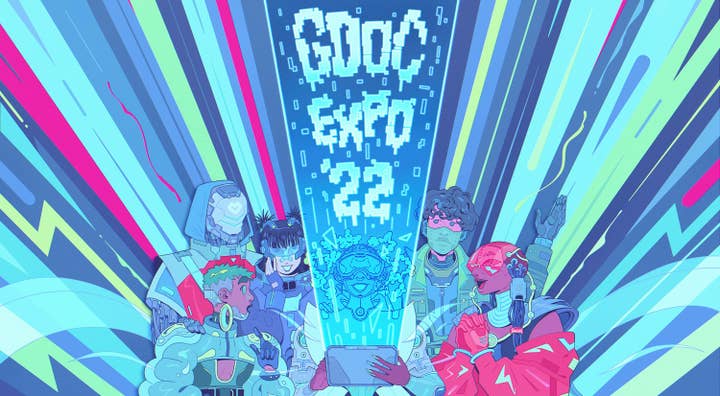 The Game Devs of Color Expo returns today, and there's many talks throughout the multi-day event to tune into.
Originally established by Catt Small and Chris Algoo in 2016, the expo is now on its seventh run. You can read more about the conference's beginnings in our interview with the founders here.
This year's talks range from perspectives on studio funding, unionization, and understanding music copyright. Below are just a few of the sessions you might want to consider watching.
You can find more details on each session, and the full program, right here.
Friday, September 16th
New Game+: Directing People, not Products
Shana Bryant
10:55 AM EST to 11:20 AM EST
This panel will discuss game development that focuses on staff and not projects, and present systems that don't place people outcomes against project outcomes.
I Don't Know What I'm Doing But I'm Doing a Lot
Marty Huerta, KO_OP
12:20 PM EST to 12:30 PM EST
When you don't come from a games background how do you make a path for yourself? This panel will explain that embracing your history and interests can help you find peace of mind for your business operations.
The State Of BIPOC VO In Gaming
Eli Harris, voice artist
1:25 PM EST to 1:50 PM EST
Harris' panel will provide a deep look on voice over work and a behind the scenes look on how much effort it takes for voices to match the visuals on screen.
Rendering Black Hair
Lauren Brown, Zynga; Danielle Udogaranya, Ebonix; Jeffrey Rousseau, GamesIndustry.biz
2:15 PM EST to 3:00 PM EST
Why is there a lack of authentic Black hair in games when it's so influential in other media? This talk will examine the good, bad, and ugly when it comes to rendering coily hair in games.
Unionization and Diversity in the Game Industry
Game Workers of Southern California
5:50 PM EST to 6:15 PM EST
With this discussion learn what labor unions are, their history, and what they mean for developers of color in their fight for inclusion and representation in games.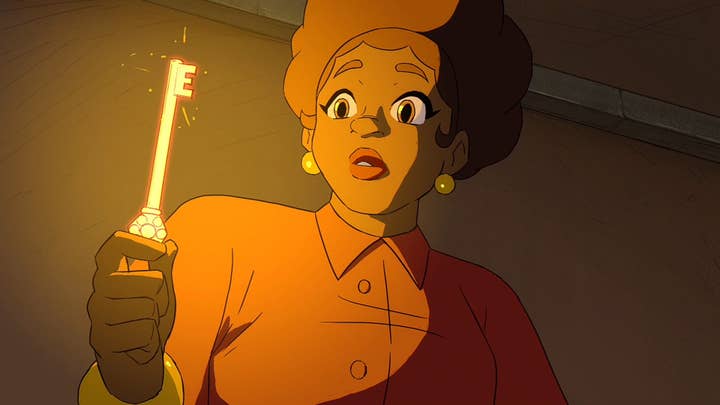 Saturday, September 17th
Characters Not Clichés
Ruel Pascual and Adam Hines; Night School Studio
10:15 AM EST to 10:40 EST
The panel will be examining world building based upon characters facing pivotal moments in their lives and within the larger world.
Dev Interview: Dot's Home
Rise-Home Stories Project and Weathered Sweater
12:40 PM EST to 1:05 PM EST
The creators of Dot's Home will be interviewed on how the title explores the systemic issues that affect racial marginalized people when it comes to housing.
Post Play Story Dynamics
Shawn Pierre, arts professor - NYU Game Center
3:00 PM EST to 3:25 PM EST
"What stories do I want players to tell each other when they're done?" This talk will explore how developers can influence how a title lives on after consumers are done playing them.
Black Narradevs: Exploring Relationships In A World of Our Own
Dani Dee, Split Fate Studios; Dani Lalonders, Veritable Joy Studios; owl, Jellyfish Parade; Gen Heyward, Skate & Date
3:25 PM EST to 4:10 PM EST
The developers will discuss their games and how they navigate themes such as existentialism, self-actualization, and evolving identity in worlds created by them and for them.
Mental Illness and Horror Games: Avoiding Stigma and Stereotype
Cam Perry, designer
4:30 PM EST to 4:55 PM EST
Horror media often utilizes poor representations of mental illness for narratives to appear darker, including video games. This talk will examine how avoid these stereotypes when writing horror.
Sunday, September 18th
Put Yourself In A Box? (Categorizing Your Game)
Son M., Perfect Garbage Studios
10:35 AM EST to 11:00 AM EST
This discussion will look at how categories and genres are used in pitching and marketing games to publishers and consumers. How do developers navigate those options?
Crowdfunding Real Talk: The Good, the Bad and the Ugly
Alex AK,creative director; Dani Lalonders, Veritable Joy Studios; Son M., Perfect Garbage Studios
12:05 PM EST to 12:50 PM EST
Although more game funding options are available, many marginalized creators rely on crowdfunding. The panelists will explain why they chose crowdfunding and how they reached their funding goals.
Maximizing OST Revenue: Leads and Composers This is for You!
Neha Patel, composer/sounder designer
2:55 PM EST to 3:20 PM EST
The panel will provide knowledge on how composers can maximize their revenue from soundtrack sales. It will examine marketing, mistakes, and obtaining passive revenue.
Disclosure: GamesIndustry.biz is a media partner for Game Devs of Color Expo 2022