Zynga's CityVille lead leaves for Idle Games
Michael McCormick is leaving Zynga to join the startup as its design director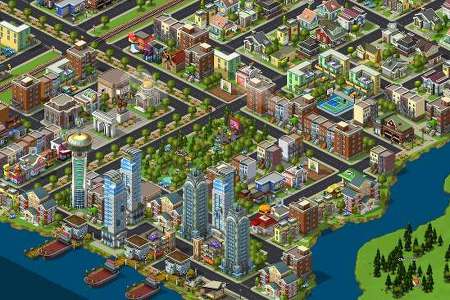 Zynga's been making waves this week, having just launched its own platform, but today the social behemoth lost a notable games designer. CityVille lead designer Michael McCormick has left the company to join Idle Games as the director of game design.
Idle Games is a startup in San Francisco now working on a god game called Idle Worship, which is scheduled for release on March 14. Idle Games is boasting that the new game "sets new standards for Facebook game design, with rich animations and synchronous multiplayer gameplay. Artistically and technically, Idle Games is doing things that have never been attempted on Facebook, and has five pending patents to prove it."
McCormick is a true veteran of the business, with more than 20 years under his belt. Before Zynga, he worked with companies like Electronic Arts, Backbone Entertainment, Playfirst and HumaNature Studios, where he served as a design director on MMOs based on DreamWorks' movies.
"When we started Idle Games our core mission was to make wholly original and truly social games driven by creativity and fun, limited only by our imaginations," said Jeffrey Hyman, Idle Games CEO and co-founder. "Michael embodies these values and has a proven track record of innovation and success. Really, he's quite a god in the gaming industry. The perfect fit for Idle Worship."
"I've had the privilege of working with some of the industry's biggest players on the frontiers of emerging genres and platforms," McCormick said. "To say that Idle Games is doing new things in the social space is an understatement, and I couldn't be more excited to join the team."