Zynga VP joins online gambling start-up
Former business development VP Jonathan Flesher joins Betable to pursue real-money gambling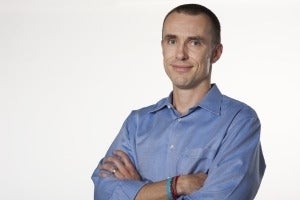 The San Francisco gambling start-up Betable has hired Jonathan Flesher, Zynga's vice president of business development.
According to a report on TechCrunch, Flesher will join the company as its executive vice president of business development - similar to his previous roles at Zynga and Electronic Arts. Flesher came across Betable while working at Zynga due to the social developer's growing interest in combining casino games with real-money gambling.
"We're seeing a convergence between the free-to-play social gaming world and online gambling world," he said. "If you incorporate real-money gaming, you'll get a higher lifetime value from your players, and then you'll be able to outspend other companies in the space that aren't doing real money gaming."
Betable's services allow casino game developers to correctly identify which users are eligible for real-money gambling features based on age, location and jurisdiction. Legal issues restrict the company from operating in the U.S., but it already reaches iOS gamers in the U.K. and a number of other territories on Android.