Zynga stock slammed following slashed outlook
The social firm's shares are trading down 20 percent today; Pachter still believes Zynga "has a real business"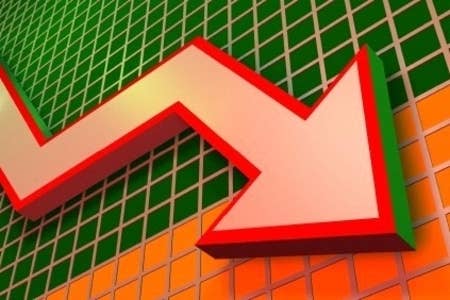 Zynga late yesterday announced preliminary fiscal results for the third quarter, revealing a significantly lowered outlook for the full year and losses potentially higher than $100 million. The market's reaction has not been pretty, as Zynga's shares plunged 20 percent this morning. As of this writing it's sitting at $2.30, down over 18 percent.
It's worth noting that Zynga's market cap is down to $1.71 billion. That's in stark contrast to the whispers of a $20 billion valuation that were circulating when Zynga first started the IPO process last year.
Even with all the bad news surrounding the company at the moment, Wedbush Securities analyst Michael Pachter still believes that Zynga "has a real business."
"It is not clear that Zynga will turn this around quickly, and our FY:13 estimates reflect flat year-over-year revenues, with solid mobile and advertising revenue growth offsetting continuing declines in virtual item sales on Facebook. However, we think that a reinvented Zynga, with fewer employees and fewer games under development, will see its margins rise, particularly as it grows its mobile and advertising base. Should company management get this right, it could be a home run," Pachter commented.
"While it is sorely tempting for us to jump on the Zynga-hater bandwagon, we are strangely fascinated by the company's business model, and believe that there is great potential to turn things around. Accordingly, we are maintaining our OUTPERFORM rating, but are lowering our price target to a more realistic $4 from $7."
Pachter isn't the only one who remains optimistic. Ensemble and PeopleFun founder Tony Goodman told us in a recent interview, "At their core, they have a lot of good ideas. I don't think they'll be the only game in town anymore, but I don't think their stock will sit at $3. I think it'll go up some from here, and I do believe they have a process that's very solid. In the long term, I don't believe in the doom and gloom predictions for Zynga. They have some really good people."