Zynga slashes 2012 forecast, up to $105 million in losses for Q3
Zynga's financial numbers aren't going to be pretty and the stock is worse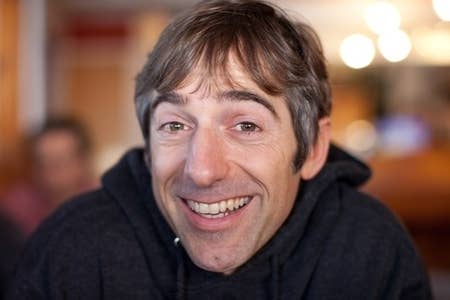 Zynga has released preliminary numbers for the third quarter ended on September 30, 2012 and cut down its original financial forecasts for full year 2012.
The company expects a reported revenue for the third quarter between $300 million and $305 million. Bookings are expected in the $250 million to $255 million range. Net losses are expected to be a staggering $90 million to $105 million.
Zynga is blaming the planned writeoff of half of OMGPOP's purchase price for a great deal of the projected loss.
"The third quarter of 2012 continued to be challenging and, while many of our games performed to plan, as a whole we did not execute to our satisfaction," said Zynga CEO Mark Pincus. "We are continuing to invest in our mobile business where we have one of the strongest positions in the industry. These actions support our strategy to transition from being a first party web game developer to a multiplatform game network. We remain optimistic about the opportunity for social gaming and the power of our player network of 311 million monthly active users."
For the full year, Zynga is lowering its outlook, with bookings expected in the $1.085 billion to $1.100 billion range, down from a previous forecast of $1.150 billion to $1.225 billion.
Zynga stock plunged more than 20 percent after hours with the release, bottoming out at $2.25 before rising to $2.82 currently. Both numbers are a far cry from the stock's peak of almost $16 and the orignal offering price of $10.
In a memo from Pincus to Zynga employees obtained by Business Insider, the CEO explained why the guidance was lowered and where the company is heading in the future.
"The challenges we faced in our web business in Q2 continued in Q3 and while many of our games achieved plan, we still experienced overall weakness in the invest and express category. To address this we're further investing in other genres like casino where we already lead with Zynga Poker and blue PVP, a category we pioneered with Mafia Wars, and now have the opportunity to reinvent with the industry's best talent here at Zynga," Pincus wrote.
"So why are we lowering 2012 guidance? There are a few factors contributing to a weaker than expected outlook for Q4. The reduced performance of some of our live web games is continuing to impact results and we have several new games which are at risk of launching later than expected."
"Let's not lose sight of the bigger picture," Pincus added. "When we offer our players highly engaging content they respond. FarmVille 2 has been our most successful launch since CastleVille. Our With Friends franchise is defining social play on mobile where Zynga represents 3 of the top 5 most popular mobile games in terms of time spent in the U.S. according to Nielsen. While we're encouraged by our strong starting position on mobile, developing this new growth market to the scale of our web business will take time."
Full results for the third quarter will be released on October 24, 2012.