Zynga pledges $100,000 to Girls Who Code
New partnership announced on International Women's Day will enable non-profit to expand its program of free coding clubs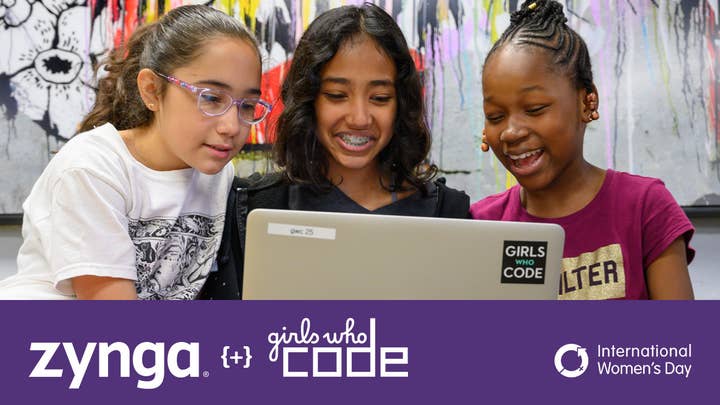 Zynga is teaming up with Girls Who Code and donating $100,000 to help grow the initiative's range of support programs.
The donation will be taken from Zynga's Social Impact Fund and will enable Girls Who Code to run more free clubs for young women and ongoing support for its alumni.
The partnership was announced as part of Zynga's International Women's Day efforts, which also include social media posts championing the women helping to make its own workplaces more inclusive, as well as themed activity in Empires & Puzzles.
Girls Who Code is an international non-profit organisation that specialises in teaching kids more about Computer Science and how to use it, as well as connecting them with peers and mentors that might help them find a career in tech sectors such as the games industry.
The group has reached more than 300,000 girls in the US, UK, Canada and India -- 50% of which were from Black, Latinx or low-income backgrounds.
More than 80,000 college-aged girls who went through the program are majoring in Computer Science or related fields.
Girls Who Code is on course to help close the gender gap in new entry-level Computer Science and related jobs by 2030.