Zynga narrows net loss to $27m in Q2
Mobile business continues to see gains, now representing 66% of total bookings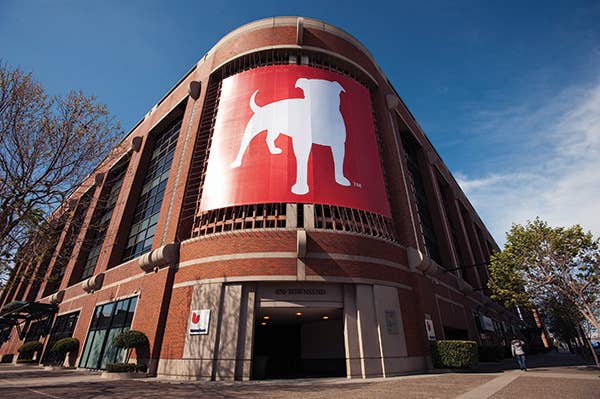 In May Zynga announced 18 percent of its staff would be cut as part of a major $100 million cost reduction program. The company reiterated today, as part of its second quarter earnings statement, that it remains on track to generate about $100 million in annualized pre-tax savings by the end of Q3 2016. And while the company was still in the red for the quarter, GAAP net loss was narrowed year-over-year from $62.5 million to $26.9 million. Revenue also increased from $153.2 million to $199.9 million, while bookings (on a non-GAAP basis) were roughly flat at $174.5 million, which Zynga stressed was at the top end of its guidance range.
"Our teams have been executing well and delivered strong Q2 results while also making significant progress against our best growth opportunities. In terms of our core franchises - FarmVille, Slots, Poker and Words With Friends - we beat our expectations and the teams did a good job delivering value for our players. We also launched Empires & Allies and FarmVille: Harvest Swap in Q2, and are excited for the upcoming launches of Dawn of Titans, CSR2 and our new Slots game later this year," said Mark Pincus, CEO and Chairman, Zynga. "In terms of our people, we've made progress in moving to smaller game teams. We believe this will allow them to be more nimble, creative and innovative. We're also continuing to add talent and leadership with our appointment today of Frank Gibeau, one of the top strategists in mobile gaming, to our Board of Directors."
Pincus continued, "We believe that social gaming has the opportunity to be as important a medium in people's lives as social networking and social media. We're excited to deliver on that promise by getting back to our entrepreneurial roots, innovating on game mechanics and leveraging world class data and analytics to accelerate our path. Finally, I want to thank our employees for their deep commitment and focus. Our teams have worked hard to lay the mobile-first foundation necessary to lead in social gaming. We look forward to building on that progress for the remainder of 2015 and beyond."
Importantly for Zynga, the company saw its mobile business continue to grow. Mobile bookings were up 8 percent sequentially and 30 percent year-over-year, and now represent about 66 percent of the company's total. Top drivers of that mobile growth were Zynga's Slots franchise, which grew 32 percent sequentially, and the newly launched Empires & Allies and FarmVille: Harvest Swap.
Looking ahead to the third quarter, Zynga is expecting revenue in the range of $175 million to $190 million, bookings in the range of $155 million to $170 million, and a net loss between $31 million and $23 million.