Zynga launching real-money gambling in UK tomorrow
Two titles mark Zynga's first step into real-money gaming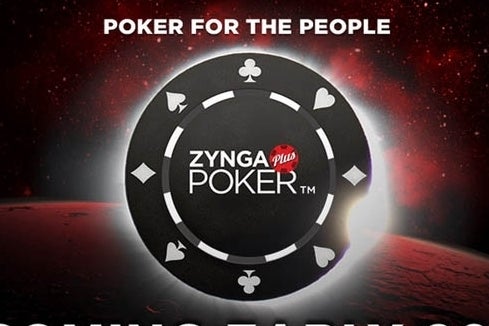 Zynga has announced that its first two real-money gambling titles, ZyngaPlusPoker and ZyngaPlusCasino, will be launching in the United Kingdom tomorrow. Both titles are being released in web and downloadable versions, in partnership with online gambling company Bwin.party.
"Launching the download and web versions of Zynga's real money games for play in the UK is an exciting move to bring players the real money games they have been asking us for. We look forward to launching our social versions of real money games for players on Facebook and mobile in the UK throughout 2013," wrote Zynga chief revenue officer Barry Cottle in a post on the official Zynga blog.
"Our long term vision is to offer our players the next generation of real money games on multiple platforms in regulated markets worldwide," he added.
Zynga has already applied for a gaming license in the United States, filing a preliminary finding with the Nevada Gaming Control Board in December of last year. At the time, Cottle said that the process would take 12 to 18 months to complete. Once the finding is released, the company would be one step closer to launching online gambling titles in the United States.
The news of the impending launch push Zynga's stock up 8.5 percent in after-hours trading.