Zynga hands out stock options to employees to stop exodus
After earnings fall below expectations, Zynga entices staff with stock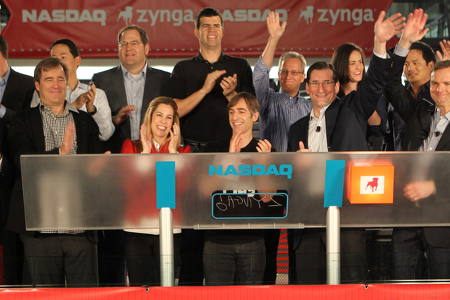 Zynga has reportedly handed out stock options to employees after the company's financial shortfall, according to Bloomberg. While the company has given stock options and cash bonuses in the past, this marks the first time all employees received equity awards. The move is intended to prevent employees leaving for for greener pastures.
"It's a proactive move to prevent mass exodus," said Sterne Agee analyst Arvind Bhatia told Bloomberg. "It's positive for morale and I think it's the fair thing to do."
Zynga is going through a tough time financially as the market moves away from social gaming towards mobile. Chief operating officer John Schappert resigned from the company yesterday, following the removal his previous responsibilities due to a management shuffle.
Zynga founder Mark Pincus began the management changes to keep the company afloat and relevant. Zynga's stock had an initial public offering of $10 per share back in December of 2011, rising to a high of $14.69 before plummeting down to earth, where it sits at $3.01 currently.