Zynga acquires Spooky Cool Labs
Online casino developer joins struggling social company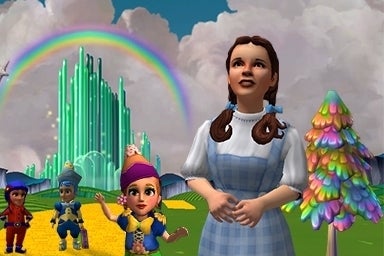 Zynga has acquired the Chicago-based real-money gaming studio Spooky Cool Labs.
Spooky Cool is a specialist in social casino games, specifically those based on slot machines. The company, which has a team of 40 people, was founded by Joe Kaminkow, one of the world's leading designers of physical slot machines, pinball machines and novelty games.
"We have a legacy in social casino franchises with Zynga Poker, and we believe that free-to-play social casino games for the web and on mobile have the potential to reach and connect a much broader audience," said Zynga CFO Barry Cottle in a statement.
"We are proud to now be a part of the Zynga team and are confident that we bring a particular excellence in game development to the social casino genre," Kaminkow added. "We are excited about our games which are fun to play and that include leading licensed content that resonate with players worldwide."
One of those brands is the Wizard Of Oz. Spooky Cool is currently developing a city-building game based on the license, and Zynga has confirmed that access to the brand is part of the acquisition deal.
Spooky Cool will continue to operate from Chicago, in collaboration with Zynga's San Francisco HQ.
Thanks, Techcrunch.