Zlatan Ibrahimovic and Gareth Bale question use of likeness in FIFA
Bale's agent says legal action "is being looked into" but EA insists it has contractual rights to for all players in its games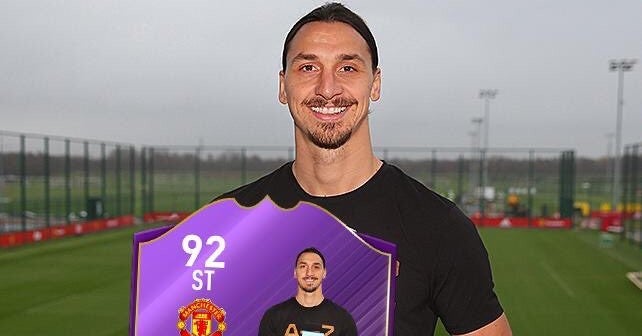 Professional footballers believe Electronic Arts may be illegally profiting from the use of their names and likenesses in the best-selling FIFA series.
AC Milan striker Zlatan Ibrahimović tweeted earlier this week asking who gave EA Sports permission to use his name and face, surmising that it was FIFPro -- a leading union for professional players.
"I'm not aware to be a member [sic] of FIFPro and if I am I was put there without any real knowledge through some weird [manoeuvre]," he wrote. "And for sure I never allowed FIFA or FIFPro to make money using me."
He added: "Somebody is making profit on my name and face without any agreement all these years. Time to investigate."
The tweet caught the attention of Tottenham Hotspur winger Gareth Bale, who responded: "Interesting... what is FIFPro? #TimeToInvestigate"
Meanwhile, Ibrahimović's agent Mino Raoila shared his client's initial tweet, adding: "Hope we get the answer to our letters now."
He later tweeted: "FIFPro and AC Milan do not have players individual rights as I'm sure you know and as we've told you many times, EA Sports."
Speaking to The Guardian, Bale's agent Jonathan Barnett said potential legal action was "something that is being looked into."
"At the moment, the players don't get paid," he said. "Our big gripe is that FIFA are coming out with lots of rules and regulations saying that they are looking after the best interests of players but obviously they don't."
EA Sports issued a statement, saying: "We are aware of discussions around licensing of players in EA Sports FIFA. The current situation being played out on social media is an attempt to draw FIFA 21 into a dispute between a number of third parties and has little to do with EA Sports."
This seems to refer to FIFA's recently announced plans to introduce regulations on agents in 2021 that would limit their ability to represent more than one party in a transfer and add a cap to commission fees.
EA's statement continued: "To be very clear, we have contractual rights to include the likeness of all players currently in our game. As already stated, we acquire these licences directly from leagues, teams, and individual players. In addition, we work with FIFPro to ensure we can include as many players as we can to create the most authentic game.
"In these instances, our rights to player likenesses are granted through our club agreement with AC Milan and our long-standing exclusive partnership with the Premier League, which includes all players for Tottenham Hotspur."
The publisher acquired rights to AC Milan earlier this year after the club opted not to renew its agreement with Konami's Pro Evolution Soccer series.
In his recent opinion piece, our North American editor Brendan Sinclair observed that Ultimate Team modes -- of which FIFA's is the most popular -- accounted for 27% of EA's revenues in the previous fiscal year, amounting to $1.49 billion.
There is some confusion among fans over Ibrahimović's claim to be unaware of his presence in the FIFA series, given that he won EA Sports Player of the Month back in December 2016 and was pictured holding a physical copy of his Ultimate Team player card.
A little known fact about Ibrahimović is he co-owns a video games developer in Sweden, which has developed a sci-fi sports game about him named Zlatan Legends. You can read our 2017 interview with him here.