Zipper Interactive vets form nobodinos
The startup is looking to Kickstarter to help bring its game Bottom Feeders to mobile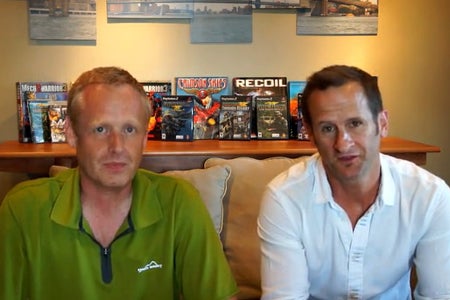 Zipper Interactive, known for SOCOM, was closed earlier this year, but rising from its ashes is a new studio called nobodinos. David Kern, a principle technical artist at Zipper, and Russ Phillips, Zipper's studio art director, launched the company as soon as Zipper closed its doors in April.
The duo said in an email that "eventually we may get back to the big console titles but for now we are focused on creating some casual and mobile games." The studio's first title is called Bottom Feeders. It's just a few weeks away from hitting Facebook, and the company is also running a Kickstarter campaign to raise enough cash to develop the title for mobile.
Bottom Feeders is a casual game in which players plunge a net from a boat to catch all kinds of different sea critters to add to their collection. For its Bottom Feeders Kickstarter campaign, the company has teamed with the Videogame History Museum to encourage donors by offering a complete set of Zipper games, which will be donated to the museum - and donors' names will be engraved on a plaque. The donation will include the complete SOCOM US Navy SEALs series along with classics like MechWarrior3 and Crimson Skies.