Zipper devs join indie studio Serellan
Mark Nicolino and Reed Gonsalves to work on Kickstarter funded shooter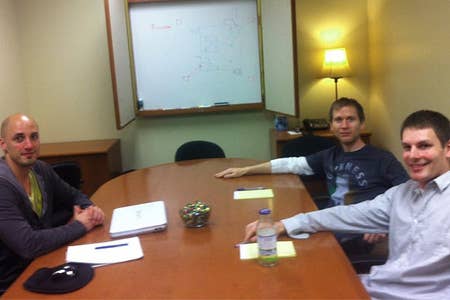 Tactical shooter studio Serellan has hired Mark Nicolino and Reed Gonsalves, developers from closed studio Zipper Interactive.
"We are happy to welcome Mark Nicolino and Reed Gonsalves to the Takedown team, as senior artist and senior engineer." said studio head Christian Allen.
"Together, they bring over twenty years of shooter experience with them, and combined with our other veterans from Ubisoft, Microsoft, Day 1, and more, we are confident we can execute on the game that our fans are so excited about."
Nicolino had spent over 9 years with Zipper before its closure, working on the SOCOM series, MAG and UNIT 13 for the PlayStation Vita. He also spent some time with Sierra. Gonsalves had spent 4 years with Zipper programming for its PlayStation titles, and started his career at Nightlight Studios, home of Pirates of the Caribbean: Aegir's Fire.
"While it was sad news when Sony announced the Zipper was closing, we immediately got in touch with many former Zipper folks to talk with them about working on Takedown. Their experience creating quality shooters on a difficult platform will help us immensely in creating the focused, hardcore, CQB, tactical experience that our fans expect."
Serellan successfully raised $221,833 for Takedown, "the spiritual successor to games like the original Rainbow Six and SWAT series," using Kickstarter.