SOCOM "not done" according to Shuhei Yoshida
"We never retire any franchise," says the Sony WWS head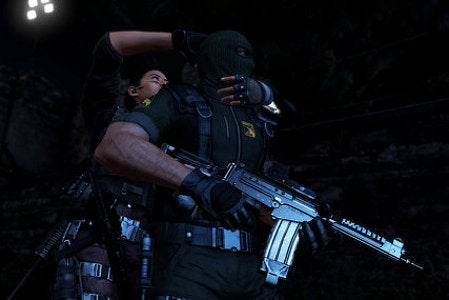 SOCOM is not a dead franchise, at least according to Shuhei Yoshida. The Sony Worldwide Studios president said "never say never" when it comes to the future of the SOCOM franchise.
Talking to the Official PlayStation Magazine and posted by their UK counterparts, Yoshida was asked right out if SOCOM was "done as a franchise" as many assumed. Yoshida responded by saying, "It's not done. We never retire any franchise."
Yoshida pointed out the new Sly Cooper game coming several years after the series appeared over with and said, "it's sometimes good to have a fresh look at the franchises we have."
Zipper Interactive, the traditional stewards of the SOCOM brand, suffered layoffs soon after the release of SOCOM 4. The studio was later closed following the release of the PS Vita title Unit 13, something Yoshida characterized as "a very difficult decision and thing to deal with."