ZeniMax shuts down fan remake of Doom
Modder pulls the project after legal warning, is forbidden to infringe on Bethesda trademarks again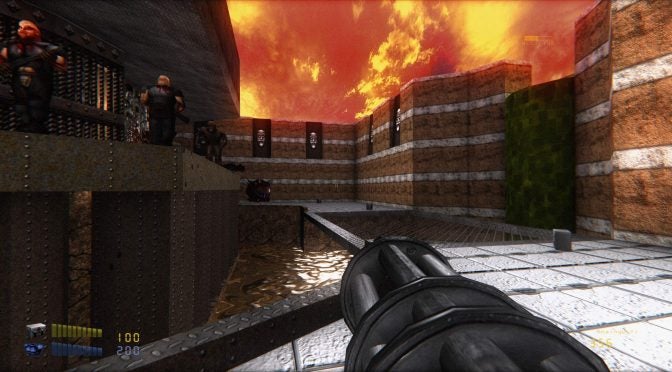 Bethesda parent ZeniMax Media has demanded the shutdown of a fan's modern remake of the original Doom.
ModDB user Vasyan777 was rebuilding the classic FPS with more modern technology and graphics under the title Doom Remake 4, but has recently scrapped the project after receiving a legal warning from the publisher.
In the letter shared online, the company says: "Notwithstanding your affection and enthusiasm for the Doom franchise and the original Doom game, we must object to any unlicensed use of ZeniMax Media Inc property."
It warns that Vasyan's use of the Doom IP on their website and social media pages age "without our authorization and is infringing."
Vasyan was given until June 20 to remove all ZeniMax-owned IP from their online pages, stop development of the Doom remake and "destroy all code and materials related to that project", and confirm in writing that they "will not use any ZeniMax Media intellectual property in the development of any future videogames."
Vasyan appears to have complied as the page where it was hosted has been cleared, and even their account has been deleted.
Before it was wiped, Vasyan posted an explanation for the shutdown, adding that they have "exhausted... options to keep it afloat" but "knew this day was a possibility."
"I've talked to legal console, and they stated that there would be a high chance of us winning the argument, since this is a mod, but the legal fight would take most likely a year(s) and cost around 100k," Vasyan wrote.
PC Gamer notes that one of the problems had been that Doom Remake 4 initially launched as a standalone product bearing ZeniMax's IP, but even engineering it to require the original game has not resolved the publisher's issues with the project.