ZeniMax, Bethesda, Roundhouse added to lawsuit over Rune 2
Ragnarok accuses companies involved in Human Head demise and Roundhouse formation of sabotaging Rune 2 and a game based on the Oblivion Song comic series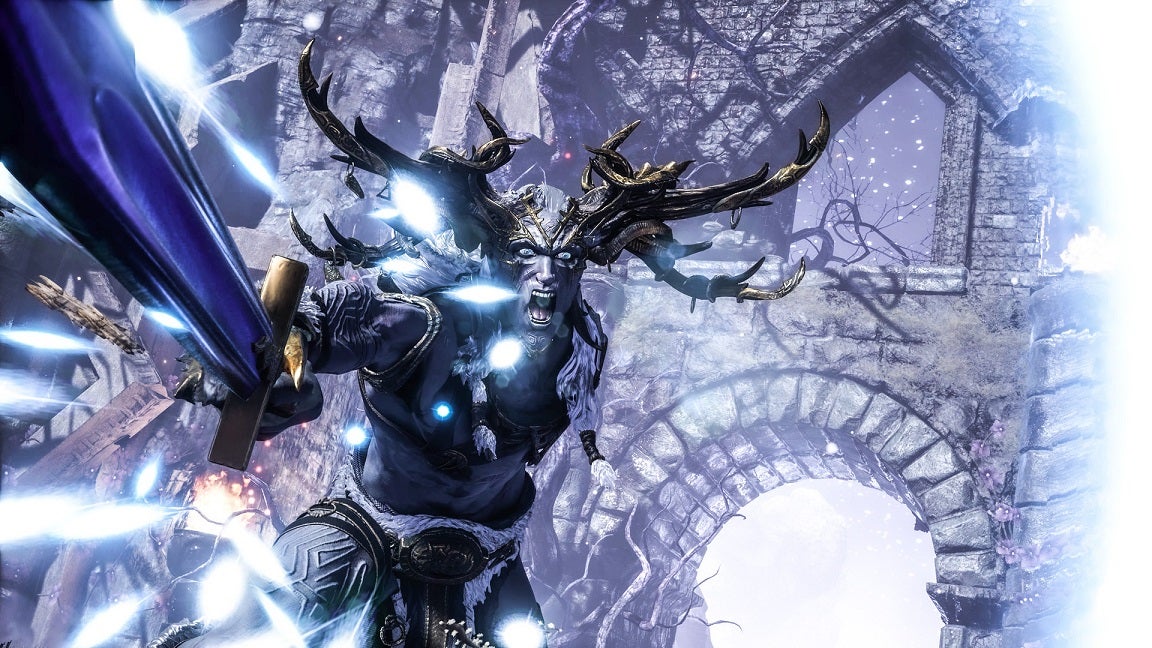 Rune 2 publisher Ragnarok has added ZeniMax Media, Bethesda Softworks, and Roundhouse Studios to its lawsuit against key former Human Head employees, accusing them of intentionally sabotaging a pair of games they had contracted Human Head to develop.
The suit was originally filed last year against Human Head and three of its co-founders for fraud and breach of contract after the studio shut down a day after the launch of Rune 2, a game it had developed for Ragnarok. The studio reformed within days as Roundhouse, a new Bethesda-owned studio comprised of Human Head developers.
Ragnarok expanded the suit yesterday to include ZeniMax and Bethesda, saying it had conspired with Human Head starting late last summer. The suit does not name ZeniMax parent Microsoft, which only acquired the Elder Scrolls company last month.
"In an act of utter bad faith and contractual breach of confidentiality requirements, Human Head secretly provided Bethesda and ZeniMax with 'keys' that permitted it to play a confidential, pre-release version of Rune 2. This enabled Bethesda and ZeniMax to see for themselves the threat that Rune 2 posed to their hit franchise, Skyrim/Elder Scrolls."
Ragnarok said ZeniMax formed the Roundhouse subsidiary two weeks before Rune 2's launch and quietly acquired the studio's equipment and took over its leases. The suit notes that the equipment would have contained Ragnarok-owned trade secrets, specifically source code and materials for the two games it had contracted Human Head to make: Rune 2 and Oblivion Song, a game based on the comic series written by The Walking Dead co-creator Robert Kirkman.
The suit also accuses the defendants of "maliciously holding the [Rune 2 source code] hostage for months," preventing Ragnarok from working on the game and supporting it after launch.
While the suit acknowledges Ragnarok eventually received source code early this year, "the assets that ultimately were transferred were incomplete and unusable. Indeed, it appears as if Defendants with malicious intent deliberately organized the assets in such a way as to ensure they were as indecipherable and unusable as possible."
It goes on to allege that ZeniMax then ordered its new Roundhouse employees to stop working on those two games and "to ensure maximum damage to Rune 2 and protect its Skyrim franchise," sent Rune 2 lead developer Christopher Rhinehart on a business trip to ensure he would be unavailable for Rune 2's launch.
"ZeniMax and Bethesda knowingly and intentionally caused Human Head to breach its obligations with respect to Oblivion Song and Rune 2, and at the active instructions of ZeniMax, Human Head timed the unveiling of its plan to cause maximum damage," Ragnarok alleges in the suit.
While Rune 2 is live and Ragnarok has formed a new studio to continue work on the game, the publisher said that Oblivion Song is "in such a state of disrepair that it has to be abandoned."
Raganarok is seeking damages of no less than $100 million.
A Bethesda representative declined to comment for GamesIndustry.biz.