YouTube harassment of gay journalist "doesn't violate our policies"
Update: Video platform appears to demonetize YouTuber Stephen Crowder, conditions of reinstatement unclear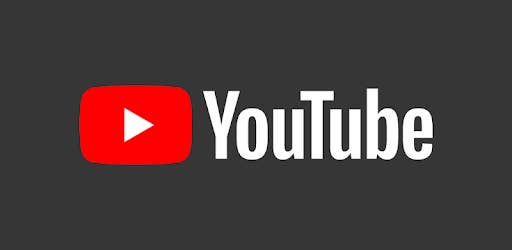 Update: Today, the official YouTube Twitter account replied to the same thread in response to Maza, saying that Crowder's channel had seen its monetization suspended.
"Update on our continued review-we have suspended this channel's monetization," the tweet reads. "We came to this decision because a pattern of egregious actions has harmed the broader community and is against our YouTube Partner Program policies."
However, shortly after another official reply clarified that monetization would be reinstated if Crowder removed links on the videos to T-shirts he was selling.
Then, a third tweet seemed to backpedal on that statement, reinforcing that Crowder would have to "address all of the issues with his channel" for monetization to be reissued.
Update 2: In response to a request for comment, YouTube pointed GamesIndustry.biz toward the final tweet:
"Sorry for the confusion, we were responding to your tweets about the T-shirts. Again, this channel is demonetized due to continued egregious actions that have harmed the broader community. To be reinstated, he will need to address all of the issues with his channel."
Original story:
YouTube has seemingly refused to deal with the harassment a journalist has been receiving from a prominent YouTuber.
Carlos Maza, co-host of Vox show Strikethrough, complained to the video platform that Steven Crowder has been attacking him for two years.
In a video montage he shared, Crowder can be seen using several homophobic slurs and repeatedly referring to the journalist as the "gay latino from Vox."
Yesterday, YouTube responded to Maza's complaints via a Twitter thread, stating it has spent the last few days "conducting an in-depth review of the videos flagged to us."
The site claims that "while we found language that was clearly hurtful, the videos as posted don't violate our policies."
It continued: "As an open platform, it's crucial for us to allow everyone -- from creators to journalists to late-night TV hosts -- to express their opinions [within] the scope of our policies. Opinions can be deeply offensive, but if they don't violate, they'll remain on the site.
"Even if a video remains on our site, it doesn't mean we endorse/support that viewpoint."
YouTube claims it is still reviewing other aspects of the channel and will offer further updates in future.
In a Twitter thread reacting to YouTube's decision, Maza said its ruling that "targeted racist and homophobic harassment does not violate its policies against hate speech or harassment" is "an absolutely batshit policy that gives bigots free license."
He later added that YouTube "isn't going to listen to cries for help" and "don't give a shit about the the harm they're doing to queer and marginalized people." He also urged LGBTQ+ creators currently being featured in YouTube's Pride Month promotions to pull their support.
While neither Crowder's channel nor Vox's Strikethrough show are specific to video games, YouTube has already demonstrated such a stance when it comes to games content. The site previously reversed a ban on videos by YouTubers purposefully targeting an in-game Suffragette in Red Dead Redemption II, often posted with anti-feminist messages in their titles.
At the announcement of streaming service Stadia earlier this year, Google said YouTube would be central to the system in order to drive more community engagement and share content.
Additional reporting by Rebekah Valentine.