Yoshinori Ono on Street Fighter's road to the Tokyo 2020 Olympics
The Capcom producer discusses the Intel World Open, a tournament that aims to break the barriers to entry for esports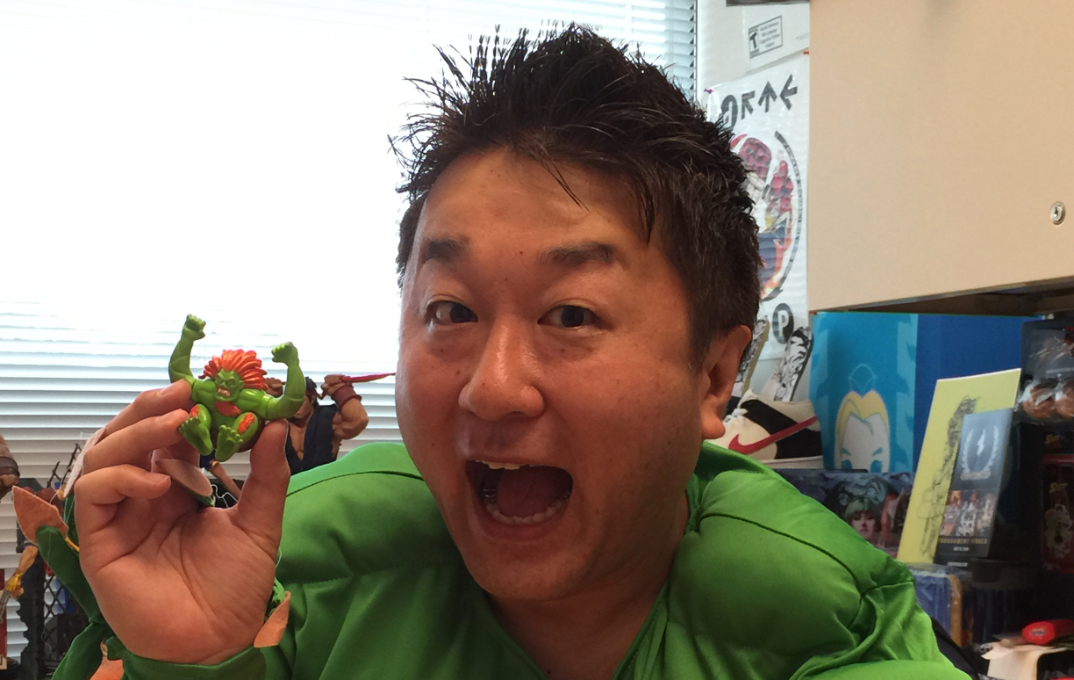 Capcom, like so many publishers, has spent the past couple of years exploring ways to increase its presence in the world of esports -- primarily through Street Fighter.
These efforts will ramp up next year with the Intel World Open, a joint venture between the two companies that will see a Street Fighter V Tournament taking place alongside the Tokyo 2020 Olympic Games.
Announced at EGX 2019, the Intel World Open is (as the title suggests) open to everyone, regardless of their previous pro gaming experience. Starting in February, there will be territory qualifiers in 12 selected countries -- including the UK, France, Russia and United Arab Emirates -- plus eight regional qualifiers around the world and an online qualifier for the host nation of Japan. Top players from each area will be put into teams and flown to Tokyo for the grand finals and a prize pool of $250,000.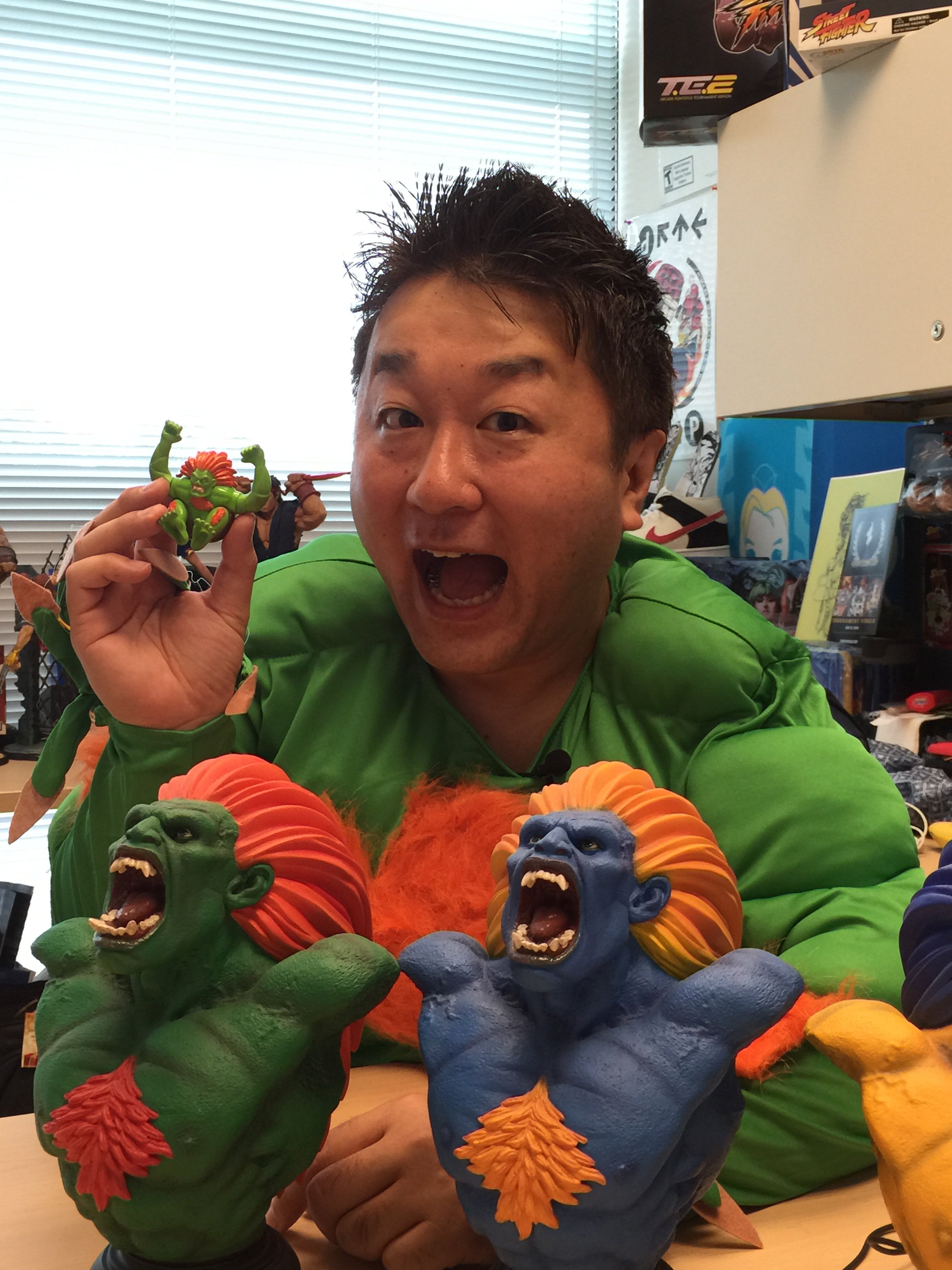 Series producer Yoshinori Ono tells GamesIndustry.biz that Street Fighter V is an ideal title to place at the centre of such a tournament, thanks to its global appeal.
"I travel around the world," he says. "Everywhere I go, if I do the fireball hadouken pose, everyone knows how to do it -- it's one of the universal languages of gaming. That's why I was very happy to work with Intel and the IOC to make sure this is a tournament that truly anyone can enter."
Intel's EMEAA comms manager Mark Walton adds that Street Fighter's legacy was another factor, adding, "Really, it's one of the original esports."
It's worth emphasising just how open the Intel World Open is. The initial qualifiers will all be handled online, so players can participate from the comfort of their own home. This, Walton says, will help demonstrate the full accessibility of esports, something that perhaps isn't fully appreciated given the focus on established professional competitors.
"If you look at any other professional sport and how you get into it, there are significant barriers there," he says. "The great thing about esports is it's really a level playing field. Anyone can enter if they have a PC -- or in this case PS4 -- and just pick up a copy of the game and play."
"Even if you don't know the deeper strategies, you'll always understand two characters fighting each other. It's a perfect match for the spectation side of esports"

Yoshinori Ono, Capcom
Ono adds: "We do appreciate there is a potential barrier to entry, whether it's the high level of play that's happening from the start or just the fact that -- speaking financially -- if you're going to do the Capcom Pro Tour and travel around the world taking part in different events, you need to have the capability to have maybe a sponsor taking care of your finances, costs of travelling around, that kind of thing. It isn't the sort of thing you can just decide to do one day.
"So we were really happy to partner up with Intel on the World Open and make it an event which anyone can take part in because the first rounds of qualifiers are all online -- you just need to have Street Fighter V in order to take part. Once you get going around the world, everything else is taken care of by the tournament. That idea of people being able to take part regardless of their situation is closer in feel to the Olympic spirit of participation."
The alignment with the Olympics is no accident; it builds on work Intel did around the Pyeongchang Winter Olympics in 2018, hosting a StarCraft II tournament alongside the main event. Intel has even secured the support of the International Olympic Committee for Tokyo 2020, bringing esports closer to being recognised as an official event.
"We're doing this as a real effort to show how great esports can be," Walton says. "It's great to have the backing of the IOC, for us to put something out that -- while not an official Olympic event -- is backed by them. For us, it's really important to have these two things side-by-side and show this is a hugely growing sport. It's also to demonstrate to the IOC that this is viable, and that in the future we may see esports -- whether it's Street Fighter or whatever -- becoming part of the Olympics."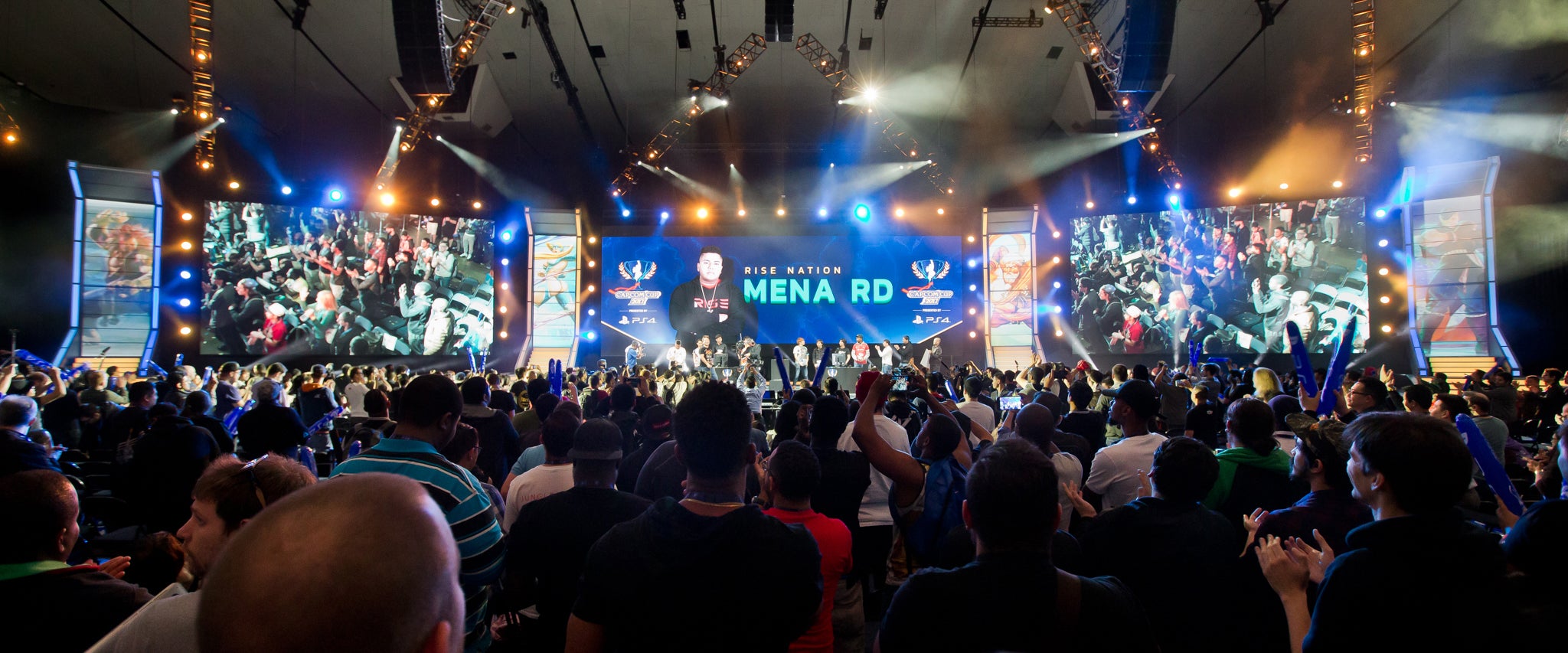 While Ono-san acknowledges that Street Fighter V is "nowhere near the top tier of esports" like League of Legends and Dota 2, it remains recognisable enough that a tournament could still reach the wider audience an event like the Olympics brings.
"Esports is really a level playing field. Anyone can enter if they just pick up a copy of the game and play"

Mark Walton, Intel
"It's one of those games where it doesn't matter how deeply into video games you are, or whether or not you're into them at all; pretty much everyone around the world knows what Street Fighter is and has a basic understanding of it," he says. "[After 30 years,] there are three generations of players who are playing it now.
"It's also just a great game to watch. Matches are about two to three minutes maximum in length. It's quite easy to understand on a basic level what's happening while you're watching the game. Even if you don't yet know the deeper strategies and moves, you'll always be able to understand two characters on the screen fighting each other and it's easier to appreciate when someone has won, someone has lost. I think that makes it a perfect match for the spectation side of esports."
The Intel World Open also offers the opportunity to find new talent for the professional Street Fighter scene, with Ono-san adding that the existing talent pool of pro players "represents only a fraction of the potential people out there."
He offers an example from the most recent Capcom Pro Tour, hosted at the Tokyo Game Show. In addition to the usual star players of Street Fighter esports, another notable contender arose. He was already established as one of the best players online but hadn't been able to take part in the major tournaments, lacking the resources or support (such as a sponsor) to travel to the events. Attending TGS with his friends, this player entered and finished among the top eight.
"It really was like something out of an underdog sports movie, this unknown player turning up and showing what he could do," says Ono. "We have a lot of talent out there playing the game who are great at it, but they've never had the chance to take part in a tournament for various reasons -- and we're trying to take away most of these hurdles with the Intel World Open.
"It's going to be really fun finding these undiscovered diamonds in the rough. Potentially seeing the next generation of esports talent is one of the great reasons to do a tournament like this."