Yogscast cuts ties with Matthew 'Caff' Meredith after sexual harassment allegations
Meredith's entire mod team abandons him as eight victims come forward in three days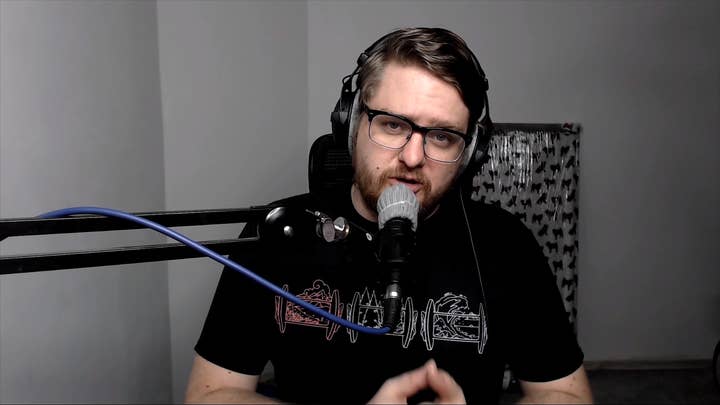 Game streaming collective The Yogscast has dropped one of its content creators due to allegations of sexual harassment.
Matthew Meredith, known online as Caff, joined the group in 2016 and has gathered an audience of more than 100,000 subscribers to his YouTube channel. He has been making videos since January 2013.
However, in a statement on Reddit, Yogscast CEO Mark 'Turps' Turpin has confirmed his company will no longer be working with Meredith.
"As you know, the Yogscast expects the highest levels of professionalism from its talent and that it is central to the company and its ethos that our fans and community are considered first," Turpin wrote.
"Having reviewed the evidence and carefully considered this situation, we have concluded that Caff's conduct is a material breach of our talent agreements and code of conduct that results in us terminating his relationship with the Yogscast effective immediately.
"He is no longer part of the Yogscast collective."
Meredith's channels have been removed from Yogcast's presence on YouTube and a request to Twitch should see his content disassociated from Yogscast's on the leading streaming platform.
A statement from the Caffcast Discord server, posted by moderator Mighty Claw and shared by fellow mod Jane Dash via Twitter, sheds further light on the situation. The mod team says it has seen "corroborated and proven evidence" that shows Meredith "has been abusing his position as a content creator for at least the last three years to pursue sexual relationships with those he has power and influence over, using his position as a point of coercion and control."
In the three days leading up to this statement, eight women came forward with allegations against Meredith, including current members of staff. Mighty Claw noted that there may be more victims and said support will be available through the Discord and social media if needed.
It's also reported that Meredith often suggested hiring women to the mod team "even if those women were fairly inactive community members or unsuitable to hold the position." Some of the ones accepted were "predated on further by Caff."
"We now believe in retrospect that his reasons for suggesting these women were to gain additional access to these members in a closer environment to be able to more easily groom them for his sexual motivations," the statement continues.
During these incidents, Meredith was in a long-term relationship with his girlfriend. The mod team says older members were aware of this and asked to keep quiet about it, but looking back realise this was so Meredith could "appear single in order to groom and enter into relationships with members of the community."
The team condemned his actions and said the abuse of his position is "utterly reprehensible." As such, the entire staff of Caffcast has left.
"We would encourage those of you who see this to make others both in the community and who have once been in the community aware as we do not want him to have any more unsuspecting people to prey upon."
While his YouTube channel remains active, at the time of writing Meredith's Twitter account appears to have closed.