Yager dropped from Dead Island 2 after 3 years
[UPDATE] "Yager and Deep Silver's respective visions of the project fell out of alignment," says Yager CEO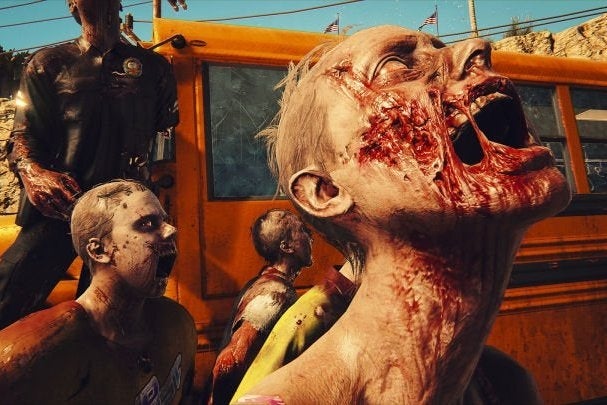 UPDATE: Timo Ullmann, managing director of Yager Development, has said that the company's departure from Dead Island 2 was down to a difference in vision.
In a statement issued to GamesIndustry.biz, Ullmann reiterated the company's commitment to both AAA development and its own independence - an increasingly difficult double-act in the modern games industry.
"Our team is made of the best creative minds and tech specialists, who all share a common identity," he said. "The team worked with enthusiasm to take Dead Island 2 to a new level of quality. However, Yager and Deep Silver's respective visions of the project fell out of alignment, which led to the decision that has been made."
Yager has another game in development, Dreadnought, with Grey Box attached as a publisher, but Ullman also confirmed the existence of one or more unannounced projects.
"All I can reveal at this point is that Gamescom will be awesome," he said.
ORIGINAL STORY: Deep Silver has dropped Yager as developer of Dead Island 2, more than a year after the sequel was first announced.
In a statement released to the press today, Deep Silver said the following:
"With Dead Island 2, Deep Silver has always been dedicated to delivering the sequel that Dead Island fans deserve. After careful consideration, today we announce the decision to part ways with development partner Yager.
"We will continue working towards bringing our vision of Dead Island 2 to life, and we will share further information at a later stage."
This is a genuinely surprising turn of events, and it suggests that Dead Island 2 is now a project in some degree of turmoil. When it was first announced in June 2014, it was expected to launch in spring of this year. That window has now passed, and on the Deep Silver website the game's release date is no more specific than "2016."
Dead Island and its sequel, Dead Island: Riptide, were both developed by Techland, but it opted to make Dying Light for Warner Bros. rather than stick with Deep Silver for another sequel.
Yager successfully pitched for the project in the summer of 2012 [per Eurogamer], shortly after the release of the critically admired Spec Ops: The Line. The termination of its time on the project marks an ignoble end to three years of development.