Xbox's Phil Spencer reveals new Final Fantasy partnership
Final Fantasy 14 will come to Xbox in Spring 2024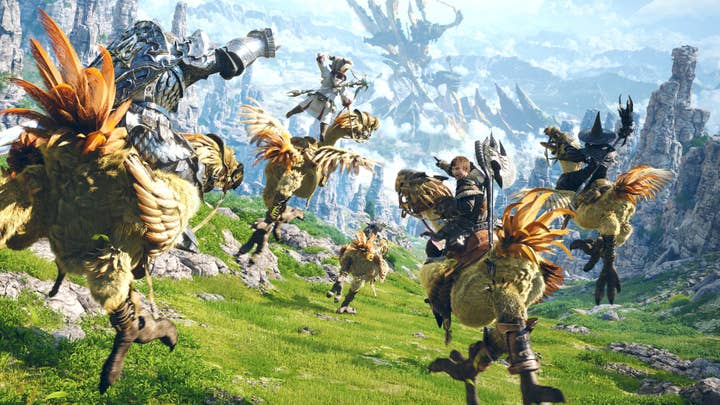 Xbox's Phil Spencer took to the stage at Final Fantasy 14 Fan Fest this weekend to reveal a partnership between Microsoft and Square Enix.
The two companies revealed that the MMO Final Fantasy 14 will be available on Xbox Series X|S next year.
The surprise announcement occurred during a joint keynote with Spencer, Square Enix CEO Takashi Kiryu, and Final Fantasy 14 producer and director Naoki Yoshida.
"What I really appreciate about you and your team is that you put the player in the center of everything you do," Spencer told Yoshida. "At Xbox, we share a very similar spirit."
Kiryu said fans can expect other Final Fantasy games on Xbox in the near future. He said Square Enix will "continue to deliver fabulous games to fans across the world" and that they're "really looking forward to working closely with Phil and the Xbox team to make this possible."
Yoshida added: "I am extremely thankful, and we are committed to working with Xbox going forward."
Square Enix currently has a major partnership with PlayStation on the Final Fantasy IP. Last month's Final Fantasy 16 was a PS5 exclusive, as is next year's Final Fantasy 7: Rebirth.
For Final Fantasy 14, Xbox players can expect 4K support, faster loading times, and a duty support system for single players. An open beta will launch as part of the Patch 6.5x series.
The expanded free trial will also be available on Xbox Series X|S. Players can experience the Heavensward and Stormblood expansions up to level 70 with no playtime restrictions.
Sign up for the GI Daily here to get the biggest news straight to your inbox