Xbox closes E3 2019 conference with Project Scarlett, coming Holiday 2020
Hardware details, plus every major announcement from the platform holder's press conference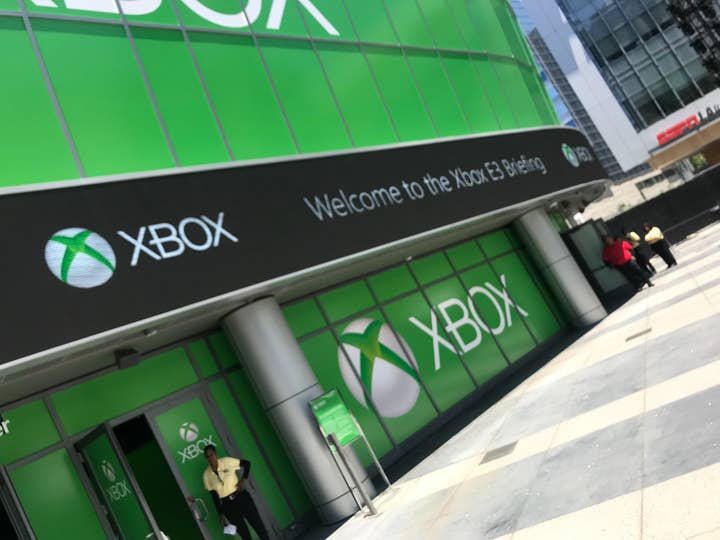 With no Sony to compete with for attention at its E3 2019 press conference, Microsoft could have easily walked into its annual Xbox event, thrown a few games out, and called it a day with few people disappointed.
Instead, the company stepped in with a flurry of game trailers (admittedly light on gameplay or 2019 releases), news about Project xCloud, and most interesting of all, details on its next-gen console codenamed Project Scarlett. It was a busy, rapid-fire hour and a half stuffed with world premieres and new announcements, and Xbox Game Pass availability of some kind touted for everything shown.
Below, we round up every major announcement from Xbox's E3 2019 press conference:
Project Scarlett unveiled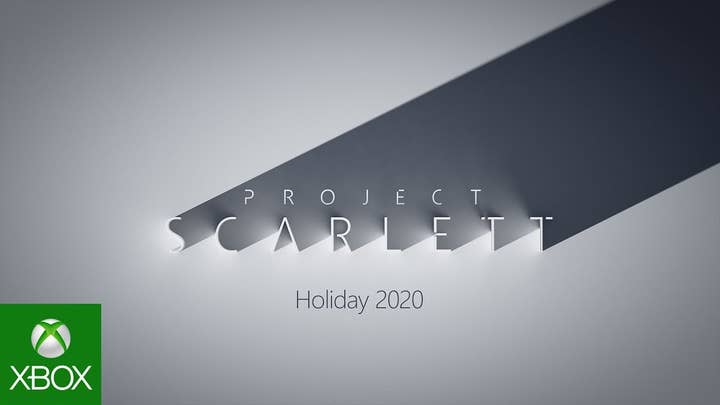 The crowning moment of Xbox's E3 2019 press event was its announcement of details surrounding its elusive Project Scarlett, which is incidentally what it's still referring to its next-gen console as for the time being.
It did confirm that the console is in the works for a release of Holiday 2020, where it will launch alongside Halo Infinite. The console is allegedly four times more powerful than the Xbox One X, and is made by the same team that worked on last year "most powerful console."
Broken down, Microsoft claims that means framerates up to 120fps, 8K, next-gen ray tracing, variable refresh rate support, and an SSD being used as "virtual RAM." For the processor, Microsoft has partnered with AMD to co-engineer a brand new piece of technology. And as Phil Spencer put it onstage, Project Scarlett will be a console that is "100% focused on games.
Though that's all we know at the moment about Project Scarlett, it does seem likely that it ends up having some kind of close relationship with Microsoft's endeavors into cloud gaming, which it also offered more details on during the presentation.
Services, servers, and studios
Last year, Microsoft announced Project xCloud, and connected developers to the program two months ago. At E3 2019, the company will be offering the first public hands-on of xCloud, which is its own game streaming service. The project is scheduled for this October, and will purportedly let users play their games anywhere by streaming from either a Microsoft console, or the user's personal Xbox One.
Aside from cloud talk, Microsoft also had plenty to say about its subscription service: Xbox Game Pass. The news had already dropped shortly before the event that Xbox Game Pass PC would be out in public beta today, costing $5/month and including over 100 games at launch. But what we didn't know that we learned from the stage show is that Xbox Game Pass PC is now also included for free in Xbox Game Pass Ultimate, alongside its existing offerings of Xbox Game Pass for console and Xbox Live Gold.
After last year's flurry of studio acquisitions, Microsoft didn't let 2019 pass by without picking up a few more. The big onstage announcement was the acquisition of Double Fine, which was accompanied by a Tim Schafer appearance and a Psychonauts 2 trailer. But there was an additional new studio that flew under the radar. In a press release following the show, Microsoft announced it had made a new Age of Empires studio led by Microsoft veteran Shannon Loftis.
Finally, Microsoft had one more piece of hardware to announce that wasn't a console: the Xbox Elite Wireless Series 2 controller. This new controller features a myriad of customization options, from adjustable tension thumbsticks to new thumbstick and paddle options as well as three saveable profiles for Forza Horizon, Apex Legends, and Gears of War. It features redesigned buttons, trigger locks, a rubber grip, and an internal rechargeable battery.
Every game is awesome
The majority of Xbox's press event was dedicated to rapidfire showing of trailers, with a mix of new game announcements, new trailers for known games, and a few updates to existing titles. Everything shown on stage today is coming to Xbox Game pass.
The New
Ninja Theory showed off its first project since Microsoft acquired it last year: a 4v4 online melee battle game called Bleeding Edge. A technical alpha is coming on June 27 that interested players can sign up for.
Mojang announced Minecraft Dungeons, which is just what it sounds like: a dungeon crawler in the style of Minecraft with 4-player local and online co-op. It's coming in the spring of 2020.
Polish development studio Bloober Team (known for Layers of Fear) is working on a new Blair Witch game that seems to just be titled...Blair Witch. It features a man and a very good dog searching for a lost kid in the woods, and will launch on August 30, 2019.
Adorable relaxing boat life adventure game Spiritfarer from developer Thunder Lotus was shown for the first time, with a cute character cooking, gardening, playing with a cat, and hugging a magic moose creature. No release date yet.
Battletoads is back, this time as a three-player sidescrolling beat-em-up. We saw some footage, but no release date from Dlala Studios.
RPG Time: The Legend of Wright is coming in 2020, and it looks like a lot. From Desk Works, this game is a sketchbook style adventure that seems to mix a wide variety of different game elements, including RPGs, platforming, puzzles, visual novels, and...a big maze?
Flight Simulator returns, just named Flight Simulator this time. The new trailer shows plenty of visually appealing locations, but no launch info.
Age of Empires II is getting a Definitive Edition in 4K with remastered audio and a new campaign: The Last Khans. It's out this fall.
LEGO Star Wars is making a return with a new entry that revisits all nine main films and is appropriately titled The Skywalker Saga. It will debut just as the last film releases in 2020.
One of Japan's biggest MMORPGs, Phantasy Star Online 2, is finally headed West in the spring of 2020. It will be free to play on Xbox One.
An Xbox partnership with Smilegate is bringing free-to-play shooter Crossfire to Xbox One in 2020 as Crossfire X.
The next Tales of game from Bandai Namco is Tales of Arise, which looks far more Xenoblade-ish than past Tales games. Like much of what was shown today, it's also out in 2020.
The rumored title from Hidetaka Miyazaki and A Song of Ice and Fire author George R.R. Martin was announced, entitled The Elden Ring. Developed by FromSoftware and published by Bandai Namco, there's no news yet on when we'll see this release.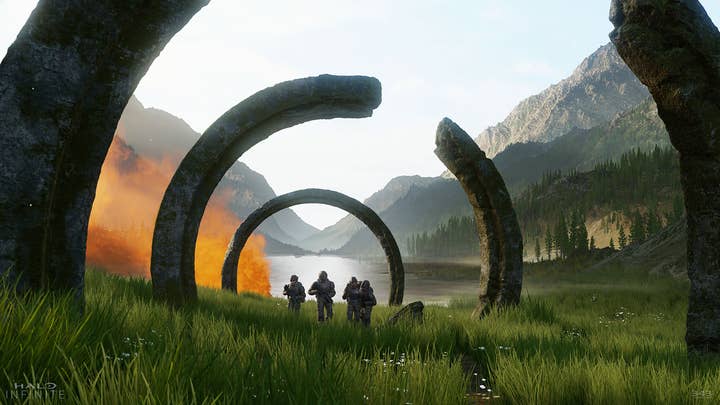 The Known
Remember that Dragon Ball Z game from Bandai Namco and CyberConnect 2? It's an RPG-style game that tells Goku's story from the anime, and it finally has a better name than "Dragon Ball Game Project Z Action RPG." It's called Dragon Ball Z Kakarot, and it's out in 2020.
Interactive thriller 12 Minutes received a new trailer showing its main character, a man trapped in a time loop. It's developed by Luis Antonio (who also did art for The Witness) and is being published by Annapurna Interactive.
Private Division's The Outer Worlds received a much more detailed trailer than we saw at The Game Awards, and one of the few this-year release dates of October 25, 2019.
Ori and the Will of the Wisps was originally coming in 2019, but it seems to have been delayed a bit now that we have an official release date: February 11, 2020.
We saw a new trailer for Star Wars Jedi Fallen Order, though it was mostly composed of moments seen in yesterday's EA Play livestream.
In a bizarre but entertaining celebrity cameo, Keanu Reeves showed up onstage to announce he'd be starring in CD Projekt Red's Cyberpunk 2077. We got a fairly meaty story trailer for this, and a specific release date next year of April 16, 2020.
To coincide with the announcement of Microsoft's acquisition of Double Fine, we saw a new trailer for Psychonauts 2. The game is hopefully getting some new energy into its development, as Starbreeze has sold the rights to the title to Microsoft for $13.2 million in the wake of the company's mess of a year.
Way to the Woods, a game about two magical deer trying to find their way home, received a new trailer and a 2020 release tease.
Gears 5 made a fiery appearance. The Coalition's studio head Rod Ferguson appeared onstage to announce a release date of September 10, 2019, as well as a Vs Multiplayer tech test coming on July 17 and a showing of the game's Horde Mode at Gamescom later this year.
Dying Light 2 got a new trailer and a spring 2020 release window.
Gears Pop, that Gears of War mobile game, will be going up for pre-order soon but still doesn't have a more specific release window than 2019.
Borderlands 3 had a new trailer that reaffirmed its September 13 release date. The real news was that not only is The Handsome Collection coming to Game Pass, but the leaked free DLC for Borderlands 2 is confirmed. It's called Commander Lilith and the Fight for Sanctuary, and will bridge the gap between Borderlands 2 and 3.
Wasteland 3 got a snowy new trailer, but no other new information.
Microsoft must have heard the jokes about it putting a car onstage every year for Forza, because this year they doubled down with a car made of LEGOs. This was to promote the new LEGO Speed Champions expansion coming to Forza Horizon 4, which makes everything in the game LEGO. It's out June 13, 2019.
State of Decay 2 has an expansion coming called Heartland that is apparently the biggest expansion for the game to date. It features a new story that follows two different characters, a woman trying to find her father and a man trying to find a 'hero.' It's out now.
In an ID@Xbox montage, the following games appeared: Dead Static Drive, Pathologic 2, Star Renegades, Afterparty, Totally Accurate Battle Simulator, The Good Life, CrossCode, Creature in the Well, Killer Queen Black, Riverbond, Unto the End, Blazing Chrome, Felix the Reaper, UnderMine, Supermarket Shriek, Secret Neighbor, ikenfell, The Lord of the Rings Living Card Game, Night Call, and Totem Teller. All are coming to Xbox Game Pass on release.
Halo Infinite, which was announced last year, closed the conference with a story trailer showing Master Chief frozen and floating in space, then rescued to begin a new mission. The game will be launched in Holiday 2020 alongside Xbox's Project Scarlett, and is the first confirmed title for the next-gen console.