World of Warcraft viewership on Twitch jumped 84% last month
StreamElements: WoW Classic launch propels viewership, dedicated streamers in August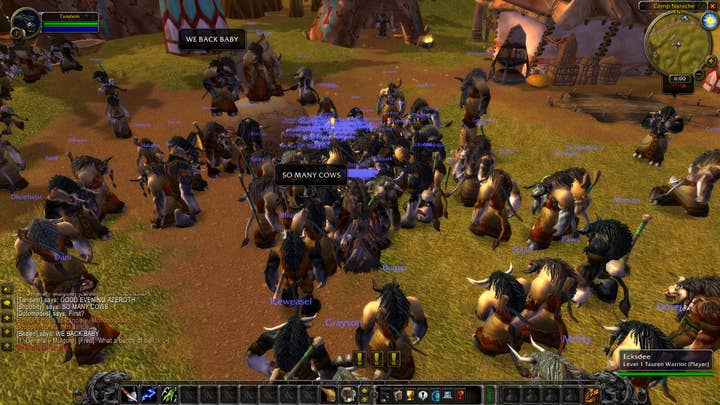 World of Warcraft Classic launched last month not just to crowded servers, but also crowded streams, boosting World of Warcraft viewership on Twitch up by 84%.
StreamElements has shared infographics of the top ten streamers on Twitch last month, as well as the top ten games, both of which show an unmistakable influence from the launch of Classic. World of Warcraft leaped to the fourth-most-watched game on Twitch by watchtime, just under Dota 2 and above the "Just Chatting" category. In total, it saw just under 68 million hours watched in August.
Meanwhile, notable WoW streamer Asmongold rocked past Tfue in hours watched and took the top spot in August, with over 10 million hours watched (it's worth noting that August was also the month that top streamer Ninja departed for Mixer).
"While the top 10 streamers on Twitch chart features a lot of familiar faces, their respective places on the list continue to shift," said StreamElements CEO Doron Nir. "Most notably was popular WoW player Asmongold who rode the recent World of Warcraft Classic wave all the way to the top. This speaks to the value of grinding away at a game that might not be at the top of the charts today, but could be tomorrow.
"There are several interesting things to note regarding the top ten games of August. Based on the number of streamers that flocked to World of Warcraft Classic, nostalgia is a sweet spot for the gaming community. Another older game that experienced a huge rise was Minecraft. Although no new content was released for it, a number of popular streamers increased the amount of hours they were playing it."