Words With Friends creators leaving Zynga
Paul and David Bettner the latest to jump ship from social gaming company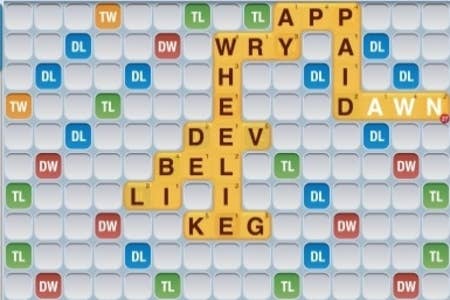 The hits just keep coming for Zynga. The social gaming publisher's stock price hit a new low after it slashed its quarterly outlook after hours yesterday, and today VentureBeat is reporting that Paul and David Bettner, co-creators of Words With Friends, are leaving the company.
The Bettners previously worked for Age of Empires developer Ensemble Studios. After Microsoft shuttered Ensemble, the pair formed their own company, Newtoy, in 2009. There they created Words With Friends, which led to the studio being acquired by Zynga for $53.3 million and renamed Zynga With Friends. Since then, the outfit has produced Gems With Friends, Matching With Friends, and Hanging With Friends.
The siblings are just the latest in a series of high-profile departures Zynga has had to deal with in recent months. Since the July announcement of disappointing quarterly earnings, chief operating officer John Schappert, chief marketing officer Jeff Karp, chief technology officer Allan Leinwand, chief creative officer Mike Verdu, chief security officer Nils Puhlmann, vice president of studios Bill Mooney, vice president of marketing Brian Birtwistle, and former Omgpop chief revenue officer Wilson Kriegel have all left the company.
UPDATE: Zynga confirmed the news for GamesIndustry, and provided the following statement:
"Paul and David Bettner helped Zynga create an amazing social game brand. Along with so many others at Zynga, they helped develop it into one of the world's most beloved online pastimes. We are proud of the Zynga teams that scaled the "With Friends" brand to become the mainstream, must-play mobile games they are today. In less than two years, Zynga has grown the Words With Friends brand into a franchise of six game titles--including top hits Scramble, Hanging and Gems With Friends. Zynga's "With Friends" franchise continues to engage and delight players worldwide with nearly 55 million games being played any given time across the world. We look forward to the continued success of the With Friends franchise and we wish Paul and David well."