Wooga restructuring continues with Tokyo office closure
Update: Follows closure of Black Anvil Games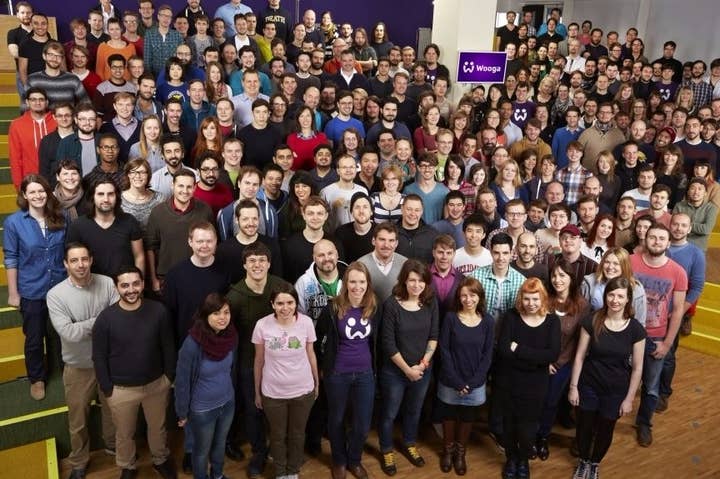 Update 2: Wooga's restructuring has continued with the closure of its Japanese office.
It is part of the company's previously announced plans to focus on casual games and lay off 40 members of its team.
The Tokyo branch was set up in 2014 to help localisation and form new partnerships with studios. The firm's boss, Jun Otsuka, has left as a result of the closure.
"Two years ago, Wooga set up a small satellite office in Tokyo in order to bolster and support local partnerships," read a statement issued to PocketGamer.biz.
"Unfortunately the future of this office was affected as part of our strategy shift to focus exclusively on casual games in August. In light of that change, we felt it necessary to once again centralise and focus all localisation efforts from our office in Berlin.
"While we're happy to have been able to relocate a member of the team to Berlin, we regretfully had to part ways with two other employees. Although the team in Japan was small, their work was impressive and we would like to thank them for their hard work over the past two years."
Update: Wooga's core focused studio Black Anvil Games was closed as part of its round of layoffs in September, with studio head Wilhelm Österberg also leaving the company.
The closure was confirmed to Pocket Gamer, with CEO Jens Begemann expressing his pride in the quality of Black Anvil's Warlords, the only game it released since the studio was announced in March this year.
"Given Wooga's recent decision to focus exclusively on creating hit casual mobile games, Warlords will be Black Anvil's final game," Begemann said.
Original Story: The German games industry received another blow this week, with Wooga laying off 40 people as part of an internal restructuring process.
Wooga CEO Jens Begemann confirmed the details to the German website Gründerszene, which first reported the redundancies earlier this week. Prior to this round of layoffs, the Berlin based mobile publisher had around 300 employees.
An official statement said that the reduction in staff was due to recent projects failing to meet internal expectations. Last year, GamesIndustry.biz reported on the ambitious and expensive launch of Agent Alice, a hidden object game that fell short of the standard set by Pearl's Peril, one of Wooga's biggest hits.
From now on, Wooga will be composed of three studios, each working in a specific genre within casual games: puzzle games, hidden object games, and casual simulation games. According to another German website, Gameswirtschaft, the casual simulation studio will have a particular focus on products for the Apple Watch.
It isn't clear whether Black Anvil Games, an indie studio focused on core games that Wooga started in March this year, has survived the cull. However, people within Wooga and the Berlin developer community have already started reaching out to help those affected find new employment.
Looking for coders, artists, designers, producers,... for your project? Ping me, some amazing friends just got laid off. #gamedev #gamejobs

— Elbi 🐀 (social links in pin) (@derElbi) August 30, 2016
All told, this has been an annus mirabilis for the German games industry. Last month, Goodgame Studios began a round of layoffs that could top 200 people. In June, Aeria Games made an estimated 106 people redundant as part of a merger with Gamigo, and GameDuell cut 25% of its staff in March, equivalent to around 50 people.