Wooga launches new indie studio
Black Anvil Games will focus on core gaming audience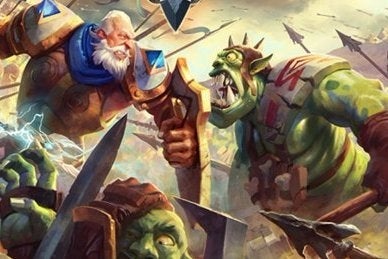 Mobile gaming company Wooga has announced the formation of a new, core gaming focused studio titled Black Anvil Games. It's head will be Wilhelm Oesterberg, who has been with Wooga since February 2010.
"Building a brand that gamers can relate to will help Black Anvil Games establish itself in a very competitive segment of mobile games. While the team will have full access to Wooga's proven expertise in terms of go-to-market, the studio can focus solely on creating full-on core gaming experiences on mobile", said Wooga CEO Jens Begemann.
The new studio's first game is tactical battler Warlords, which is due for release in a matter of months.