With no profit motive, new kids' mobile IP from BBC focuses on a "safe gaming experience"
A luxury not afforded to most developers yields interesting results, as state-funded broadcaster puts its own spin on mobile gaming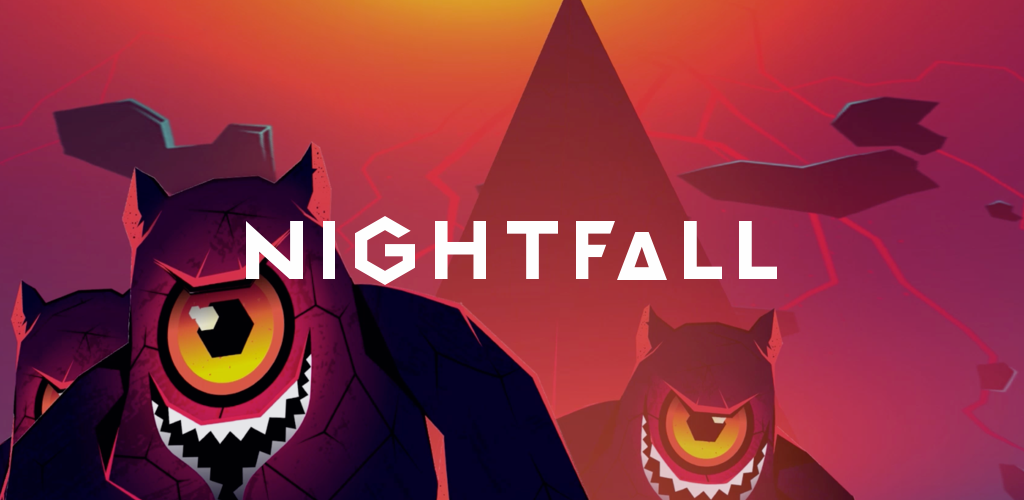 The BBC this week launched a new mobile game based on an original IP. The release marks a notable change in tact into how the state-funded broadcaster has previously approached video games.
Developed for BBC Children's by London-based Goodboy Digital, Nightfall is an online co-operative mobile title, playable in browsers or on iOS, Android, and Amazon devices. As a product of the BBC's non-profit model, Nightfall plays by slightly different rules than the conventional games industry.
In a statement, the BBC said Nightfall has been designed with the aim of "uniting young players with their friends in a safe gaming environment."
"Creating a positive and safe gaming experience is at the heart of Nightfall, and, to protect players, the game doesn't include loot boxes, ads or micro-transactions," said the BBC.
With a focus on creating a safe social space, the BBC has also veered away from data collection, and limited in-game communication to pre-set emojis. Although the BBC has a long history of dabbling with games from a brand-first approach -- and boasts over 200 kids' games in its web portfolio -- senior product manager Will Storer says this is the broadcaster's first attempt at a gaming-first approach, taking into consideration what the wider industry has to offer.
"[Nightfall] was an experiment to go and look at the outside world in terms of gaming," he tells GamesIndustry.biz. "Look at the wider industry and see what's really going on, what are we missing?"
Part of the BBC's motive with this project is to enter social spaces, finding new audiences that typically don't interact with the broadcaster through its traditional offering of television and radio programmes.
"The business agreed that if we were to do that in a really clear way, we would be in the space to be able to develop a game proposition that allowed us to focus on what we thought was the BBC version, if you like, of the patterns and mechanics that work in that space," Storer says.
"And then bring the brands into it at some point in the future, when we've worked out what's the offer for the kids, and what we can do to attract not only existing kids, but also newer groups into the audience."
Storer joined the BBC nearly nine years ago, and has over 20 years of industry experience, having also worked on AAA titles for companies like THQ and Evolution Studios. While he admits the BBC "isn't as glamorous," it was the organisation's values which resonated with him. It's that "BBC version" he speaks of, where the corporation can play the system its own way because there is no profit motive.
"We've looked at the industry, and we're not re-inventing the wheel in any way... The underlying factor is one based on values"
That doesn't completely change the metrics for success however; reach, time spent, and frequency of visits are all important performance indicators, and the BBC can apply some of the old tricks like challenges, updates, and even an in-game shop to drive engagement, but there's no real-world money involved.
"We've looked at the industry, and we're not re-inventing the wheel in any way," says Storer. "It's just that we're using established mechanics like a shop, we'll be having challenges... we'll be employing all those same techniques.
"The underlying factor is one based on values. There is no pay-to-win, there's no financial system in this at all other than the in-game shop mechanics and shop currencies. It's not born out of any necessity to make an actual physical profit."
For Storer and the BBC, a key thing is to avoid a grinding-oriented design model, where the only way to progress is through a lot of time, or a bit of money.
"We balance it so it's not like that, you can take a certain amount of time with it," Storer continues. "It's been balanced in such a way that it feels genuine, and it's not about grinding stuff or giving up and paying for them, which of course you can't do anyway."
What's perhaps most interesting about this experimental approach from the BBC is the future potential. For example, one of the most lucrative arms of the BBC is licensing its video content to streaming services like Netflix; with new cloud gaming platforms like Google Stadia, xCloud, and GeForce Now, it's not difficult to imagine the BBC finding a similar arrangement in the realm of games.
A BBC spokesperson said no such deals were currently under consideration, and of course the broadcaster remains coy on what lies ahead in general, but its new approach to game design certainly opens up some new options. Does it mark an entirely new direction for the BBC though?
"I'd love to say right now, categorically yes definitely, but there are so many decisions involved in that process there," Storer responds. "So I can't say that... In terms of whether it's going to change the wider strategy, will we be seeing Nightfall 2 and other games of this scale? I really don't know. I think it largely depends on how it does. We're under the same metrics as everybody else in that context. If it does well, and it's popular and there is appetite for that and it's proven that we've got our audiences engaged with this approach, then very possibly, yeah I think so."