BBC Three to stream League of Legends World Championship
Starts October 15, will "bring this massive UK event to a wider audience."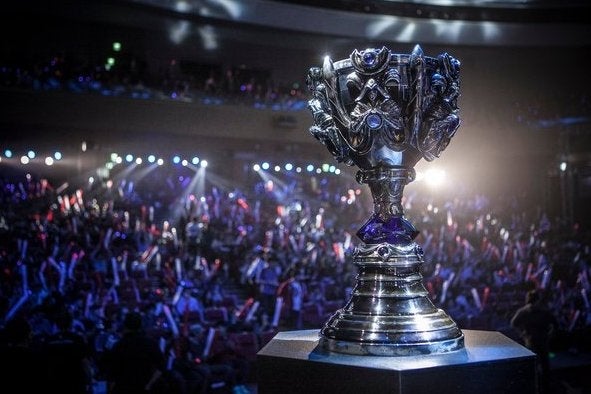 On Thursday BBC Three will show live coverage of the League of Legends World Championships. The coverage will include live video, pre-recorded video, text, audio and social commentary, aping the BBC's presentation of events like Glastonbury.
"We jumped at the chance to collaborate with BBC Sport and bring this massive UK event to a wider audience," said controller of BBC Three Damian Kavanagh.
"BBC Three will always experiment with new ways to deliver content that young people want, in ways they want. I think this is an exciting way to cover something millions of young Brits love, in a BBC Three way."
The action will of course also be available on Twitch and YouTube but BBC Three has a large audience in the UK. The channel's target audience is 16-34 year olds and aims to offer "high quality, original, challenging, innovative and engaging" content.