Wii U sold under 500k in six months
Nintendo reveals "negative impact" of console in six-month financial report, scrapes a profit due to exchange gains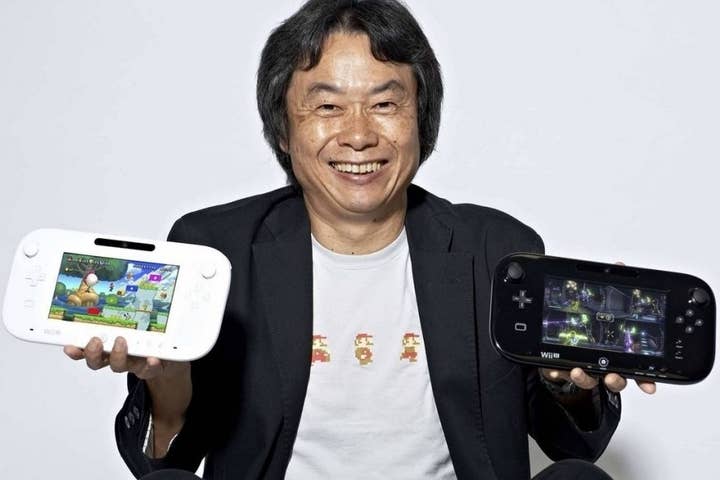 Nintendo sold fewer than 500,000 units of its Wii U console in the last six months, though favourable exchange rate saw the company turn a small profit.
Despite the launch of key first-party titles like Pikmin 3 and The Legend of Zelda: The Wind Waker HD, Nintendo failed to gather some much needed momentum around its faltering console. In the six months ended September 30, 2013, the Wii U hardware sold 460,000 units worldwide, along with 6.3 million units of software.
This actually represents a relative improvement in performance: the Wii U sold only 160,000 units in the first quarter of the six-month period, meaning that it almost doubled sales in the second quarter. However, thanks to a price-cut on the hardware that increase hasn't helped the company's bottom line.
"The Wii U hardware still has a negative impact on Nintendo's profits, owing mainly to its markdown in the United States and Europe," Nintendo said in a statement released today.
The company reported an operating loss of ¥23.2 billion ($236.2 million) for the period, which it attributed to "advertising activities" for the Wii U and research and development for new software. The amount invested in these pursuits was not given, though the fact that Nintendo made a gross profit of ¥62 billion ($631.4 million) for the period gives some idea of the scale.
Nintendo booked ¥196.6 billion ($2 billion) revenue during the six-month period, down 2.2 per cent on the previous year. Net profit was ¥600 million ($6.1 million), a relatively small sum but a massive improvement over the ¥28 billion ($186 million) loss a year before.
However, Nintendo suggested that its return to profit was largely due to a favourable depreciation of the Yen, leading to "exchange gains" of ¥18.3 billion versus the same period in the previous year.
But it's not all gloom and doom. The 3DS remained Nintendo's driving force, selling 3.89 million units and a further 27.38 million units of software. The platform's top performers included Tomodachi Collection with 1.63 million units sold and Animal Crossing: New Leaf with 2.49 million.
Nintendo's forecast for fiscal 2014 remains positive, with an expected ¥920 billion ($9.3 billion) in revenue and ¥55 billion ($560 million) in profit.