Wii U software 1.6 per cent of the UK market in January
Wii U lagging behind PS Vita as software fails to trouble the UK charts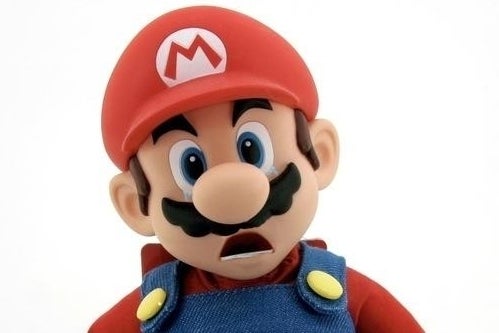 Wii U software sales accounted for just 1.6 per cent of the UK retail market in January, with just 34,000 units sold.
According to data published on NeoGaf, that puts Nintendo's struggling platform below the PlayStation Vita - which had 2.2 per cent of the market - in terms of sales volume, and 8th out of the 10 platforms covered by the data.
The information is consistent with GamesIndustry International's record of the software charts for January. The Wii U has failed to register a software exclusive in the top 20 games for the entire month, despite relatively low sales across the board. By contrast, the Wii had two games in the top 10 during the equivalent period.
A report published by Eurogamer at the end of January collated more sales information that lends credence to the leaked data: the Wii U's launch weekend hardware sales in the UK comprised more than 50 per cent of its total after 5 weeks - a significant loss of momentum that pointed towards only 80,000 units sold by the end of January, less than any console from the previous generation.
And the sense that Nintendo's new console has failed to make the desired impact is building all the time. Yesterday, in Activision's conference call, Bobby Kotick highlighted the "somewhat disappointing" launch of the Wii U as a black mark on Skylanders' otherwise bright future.
The Wii U also lost two exclusives today: Tecmo Koei's Ninja Gaiden 3: Razor's Edge and and Ubisoft Montpellier's Rayman Legends will now both receive PlayStation 3 and Xbox 360 versions. In the case of Rayman, the decision was abrupt enough to elicit a damning response.
According to the leaked data, the leading platform was Xbox 360 with 38.4 per cent of sales (810k), followed by the PlayStation 3 with 25.8 per cent (545k). Apart from the PlayStation Vita and the Wii U, both of which launched in the UK after January 2012, software sales on every platform were down year-on-year
GamesIndustry International approached Chart Track to confirm the data's accuracy, but it declined on the grounds that any confirmation would "fan the flames" of the consumer reaction.