Activision "somewhat disappointed" in Wii U launch
Kotick concerned that a small number of 6-11-year-olds having the hardware could impact Skylanders this year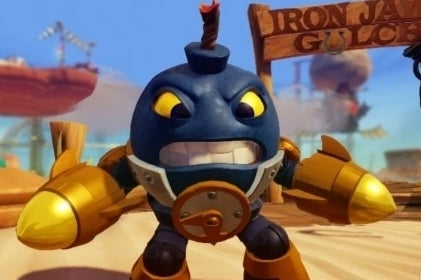 Activision's post-earnings investor conference call today was another opportunity for the company to tout the success of Skylanders, but the company's outlook for the toy line was not one of unqualified optimism. Answering an investor question about the health of the Skylanders series, Activision Blizzard CEO Bobby Kotick acknowledged concerns about the brand's performance this year on Nintendo systems.
"As you know, we were somewhat disappointed with the launch of the Wii U," Kotick said. "And I think it's a challenging environment this year, and one of the things we are concerned about is what the install base of hardware will be like for 6-11-year-olds. But we have a lot of confidence in the franchise in the long term. I think we're delivering another great product this year. "
Later in the call, Kotick touched on the generational shift in a more direct way, affirming for an investor that development costs are expected to rise once again as a new wave of hardware launches.
"While we had a strong 2012, we recognize that 2013 is a transition year as we enter the ninth year of the current generation of console video game systems," Kotick said. "We encounter new threats from unproven business models, and we compete against new category entrants. We aren't immune to unfavorable market dynamics, but we have navigated these transitions many times before, and we are prepared to do so again."
While Skylanders was the best-selling toy line last year (outselling Transformers and Star Wars combined, according to Activision), this year will see it face not only the hurdles of a console transition, but also its first fast following competitor. Disney is set to launch its own Disney Infinity line of games and action figures this year, allowing fans to collect action figures from a variety of its popular properties and bring them into virtual worlds where they can interact with one another.