Wii U sells 57,000 systems in January
Nintendo's new console outsold nearly 5:1 by Xbox 360, but one analyst finds a silver lining for the Mario maker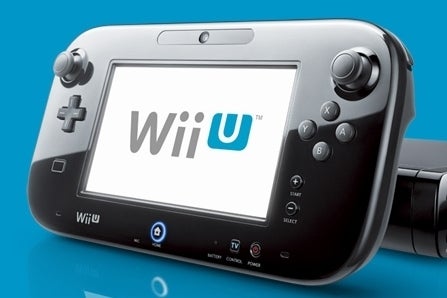 The Wii U's woes kept up last month. According to a CNET report, the industry-tracking NPD Group's January sales figures had Nintendo's newest system selling 57,000 units in the US (Update: NPD has now confirmed this number with GamesIndustry International). The best-selling hardware of the month, Microsoft's Xbox 360, moved 281,000 systems, outselling Nintendo's latest nearly five times over.
While Nintendo president Satoru Iwata described the system as "not bad" and "selling steadily" last month, the company later cut its sales targets for its current fiscal year. It had originally projected to sell 5.5 million systems through March, but now puts the number closer to 4 million. As of the end of December, the Wii U had racked up sales of 3.06 million worldwide.
Nintendo has recently tried to spark interest in the system with a number of new game announcements. A week before cutting its sales forecasts, the company held a Nintendo Direct presentation in which it confirmed two new Mario titles would be playable at this year's E3 and announced two Zelda games, among other titles.
In a note to GamesIndustry International, EEDAR analyst Jesse Divnich cautioned that Nintendo's performance shouldn't be judged by the Wii U alone.
"While the Wii U's results were discouraging, Nintendo's platforms as an aggregate outperformed the other console manufacturers," Divnich said. "Nintendo's platforms represented over 40 percent of the consoles sold in January. I have to wonder if the Wii and the Nintendo DS have longer legs than what we've all originally expected and whether Nintendo is competing more against itself than other console manufacturers."
For now, Divnich sees Nintendo "retaining a large and active user base" across several devices, but he noted that pricing is still going to be a big factor. "Closing that pricing gap [with other consoles] long-term is a critical component for the Wii U's long-term success," he said.