Wii U edges past 10 million sold in fiscal Q1
But sales of the console declined year-on-year, even as Nintendo returned to profit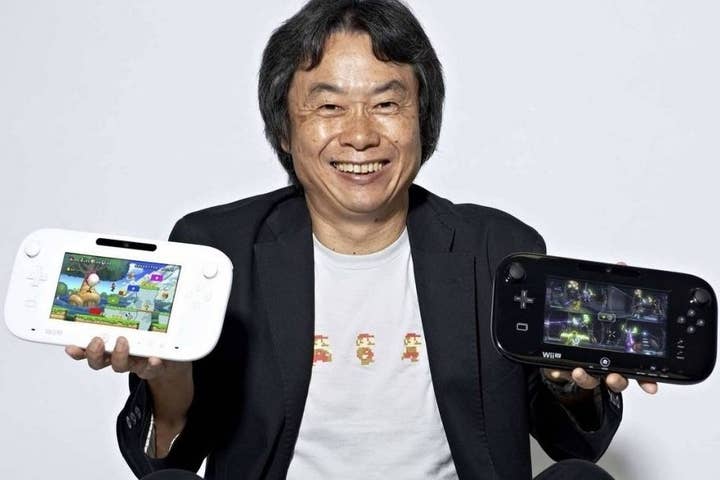 Nintendo's Wii U console reached 10 million units sold worldwide in the first fiscal quarter, a period in which the Japanese company returned to profit.
In the same quarter last year Nintendo made a ¥9.9 billion loss, but that is now an ¥8.3 billion net profit ($67 million). Overall, the company earned ¥90.2 billion ($729 million) in revenue, up 21 per cent year-on-year, with ¥65 billion of that amount coming from overseas markets.
This was the quarter that the Wii U finally made it to 10 million units sold, almost three years after it first launched. Nintendo's console sold 470,000 units during the period, down from 510,000 units last year.
That decline would have been more pronounced were it not for a big improvement in its sales performance in Japan, climbing from 60,000 units to 150,000 units year-on-year. In the US, it was a very different story, with the Wii U selling 190,000 units, a full 90,000 fewer than in the same period last year. It also declined in the world's remaining territories, falling by 40,000 units to 130,000 sold.
And that drop in sales has occurred despite the relative success of Splatoon, which has sold 1.62 million units since its launch at the end of May, including both packaged and downloadable versions. Wii U software sold a total of 4.55 million units worldwide.
The 3DS hardware family sold 1.01 million units in Q1, up from 820,000 units year-on-year. 3DS games sold 7.92 million units, down from 8.57 million units.
Nintendo also noted that "favourable sales" of its amiibo figures continued apace, though it didn't publish any hard numbers. When we last heard, the company had shipped 10.5 million amiibos to retailers.
The amiibo product line will expand further this calendar year, and that will be matched by key releases for all of its platforms: Animal Crossing: Happy Home Designer, The Legend of Zelda: Tri-Force Heroes and Pokemon Super Mystery Dungeon for the 3DS, and Yoshi's Woolly World and Super Mario Maker for the Wii U. Nintendo will also launch its smartphone application before the end of 2015.