What kind of studio does Electric Saint want to be?
The UK startup's founders discuss forming a new development in an uncertain economic climate, and their mission to "make weird shit"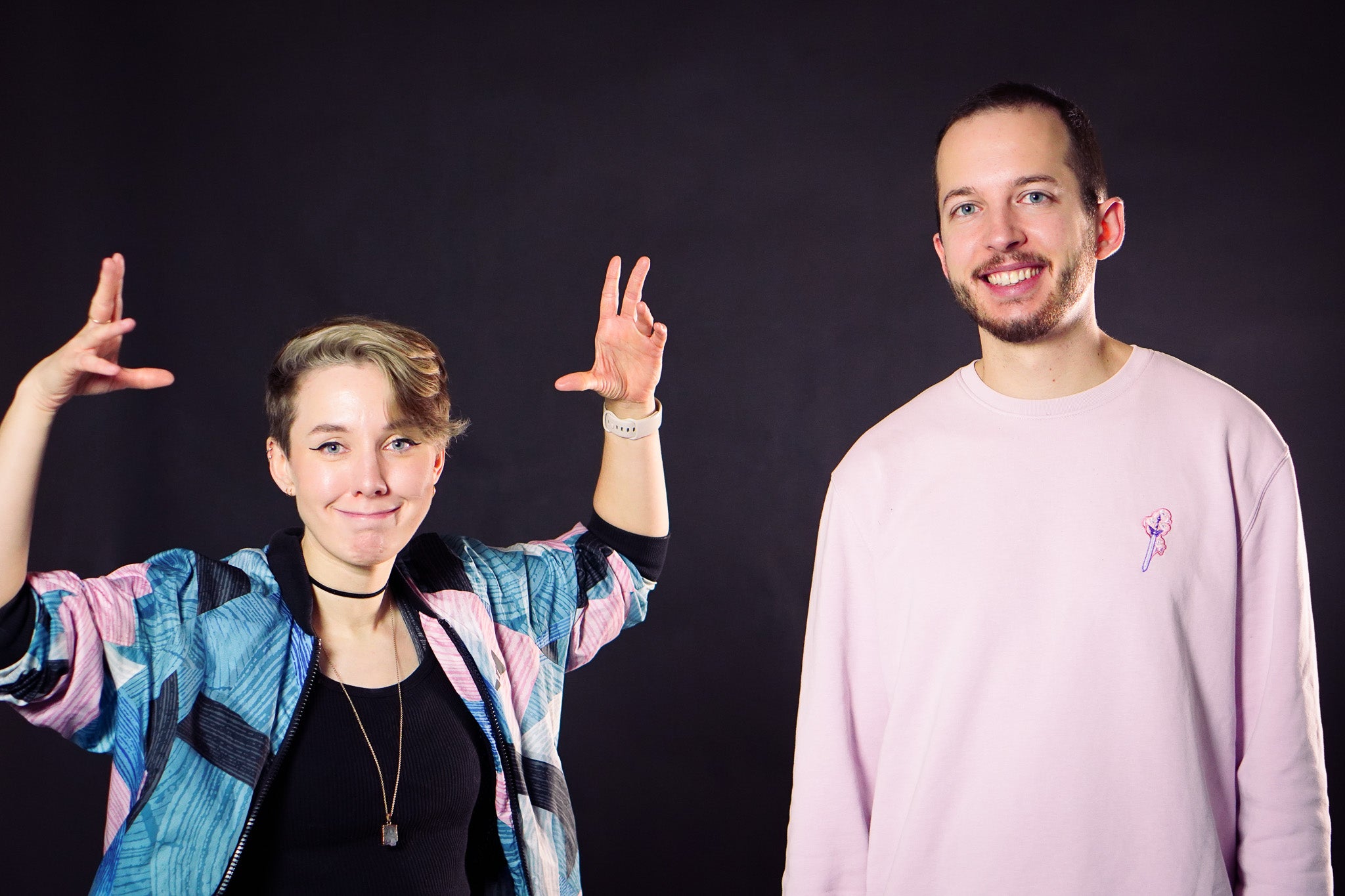 Sign up for the GI Daily here to get the biggest news straight to your inbox
Anna Hollinrake and Pavle Mihajlovic have been close friends for a long time.
The duo met at the 2017 BAFTA Breakthrough Brits event – the year that Hollinrake was part of the cohort. Since, they've developed a habit of just saying yes to things. They've learnt how to ride motorcycles together, how to surf, and completed a short story writing course… so starting a games studio together seems like a logical next step.
What started as some discussions over summer 2022 has emerged into the recently-announced Electric Saint. Both developers are at a point now where they feel good enough to go indie.
"I've been thinking about indie for years and years, but it never quite felt like the right moment," Hollinrake tells GamesIndustry.biz. "I always felt like I needed that little bit more experience or that extra something on my CV.
"There was always something about finding that legitimacy that could prove I was able to do this, but also just from an intrinsic personal journey, it was never quite the right time to make the leap, but I think I hit that point at the end of last year. I felt there was a very powerful calling to make the terrifying swan dive into indie development that has been tempting me for like four or five years."
"I've been thinking about indie for years and years, but it never quite felt like the right moment"

Anna Hollinrake, Electric Saint
Mihajlovic adds: "We're both at a point in our careers where we feel we've learnt a lot, we know a lot of people and we're quite good at what we do. We've been doing this for about ten years. There is an element of slowly gaining confidence more so that any one thing that precipitated it. Having the confidence to say we can do this."
In the press release announcing the studio, Electric Saint has said that its mission is to "make weird shit" and to focus on making games for "underserved audiences". But what does this actually translate to in reality?
"The things we are really inspired by are pretty personal," Hollinrake explains. "We're both really inspired by having to find yourself, find who you are and your found family, and what really resonates with you as a person in terms of your identity. I really believe that putting yourself into your work makes it sing and allowing for that rather than shying away from it is really beneficial.
"In general I want to make experimental stuff. I want to play with the medium of games, given my career and life. And I guess more specifically to right now, I want to tell stories that people can see themselves in and feel represented by that might not necessarily have been explored before but in a fun, punchy, slightly chaotic way. I'm interested in messy stories. I'm interested in people figuring their shit out and exploring how people deal with the process of finding themselves."
Mihajlovic adds: "I think because we are making games based on our personal experiences, or at least rooted in them, and we are people of our time. By its very nature, we hope this will translate into experiences that people of this time relate to. For example, negotiating the politics of a flat share. That's something that might not have been happening 30 years ago. People lived in different ways and the economic conditions were different, but it is a very integral experience of growing up now, being a young adult now."
Right now, the core studio is just Hollinrake and Mihajlovic, though thanks to some investment from the UK Games Fund, Electric Saint has been able to bring in six contractors to help out. As it stands, the developer is still deciding how big it wants to grow.
"It's something we're still planning out," Mihajlovic says. "We're trying to figure out who will be full time and who will be a contractor. It also depends on the individual; people want different things. It depends on the conversations we have. We're not hiring at the moment but if people contact us through the website, we are collecting people's information so that when we are in full hiring mode, we have a list of people we are going to go through and get in touch with."
"We want to build a business that enables good lives for the people we are working with"

Pavle Mihajlovic, Electric Saint
Of course, this isn't the first time that Mihajlovic has helped found a games company. Back in 2015 – alongside Jack Attridge – he opened Flavourworks, a firm that is still going strong. Having been through the experience of opening a studio before, Mihajlovic has learnt a fair deal.
"The first time I went through it, it was all very new," he says.
"I had been working in games for like three years. I was a baby. If I had to single out one thing I learnt from that, it's being more open about asking for help or for people's advice. So far in my experience, everyone in the games industry has been so receptive to reaching out a hand and helping out, even when it's completely altruistic.
"During the whole process, we got so much help from previous colleagues and mentors when we were starting Flavourworks. I'm still hoping to draw from that and still reaching out to people who are being super helpful now as well. Asking for help from people that have gone through this process beforehand is really helpful to pick their brains and figure out what they've learnt."
As for Hollinrake, she's also learnt a great deal over her career to date. Her early work at Climax Studios has certainly informed the kind of working environment that she wants to foster.
"I had a project lead back at Climax Studios called Matt Duff," she explains. "He was always making sure he gave credit to people. He was always making sure he was thanking people for their contributions and had this trusting view. You knew that when someone said something, they came from this position of expertise and everyone trusted each other. But also it was safe to bring up concerns. If you came up with something you were really excited about, it was a 'yes, and' kind of culture. It was always building on these ideas."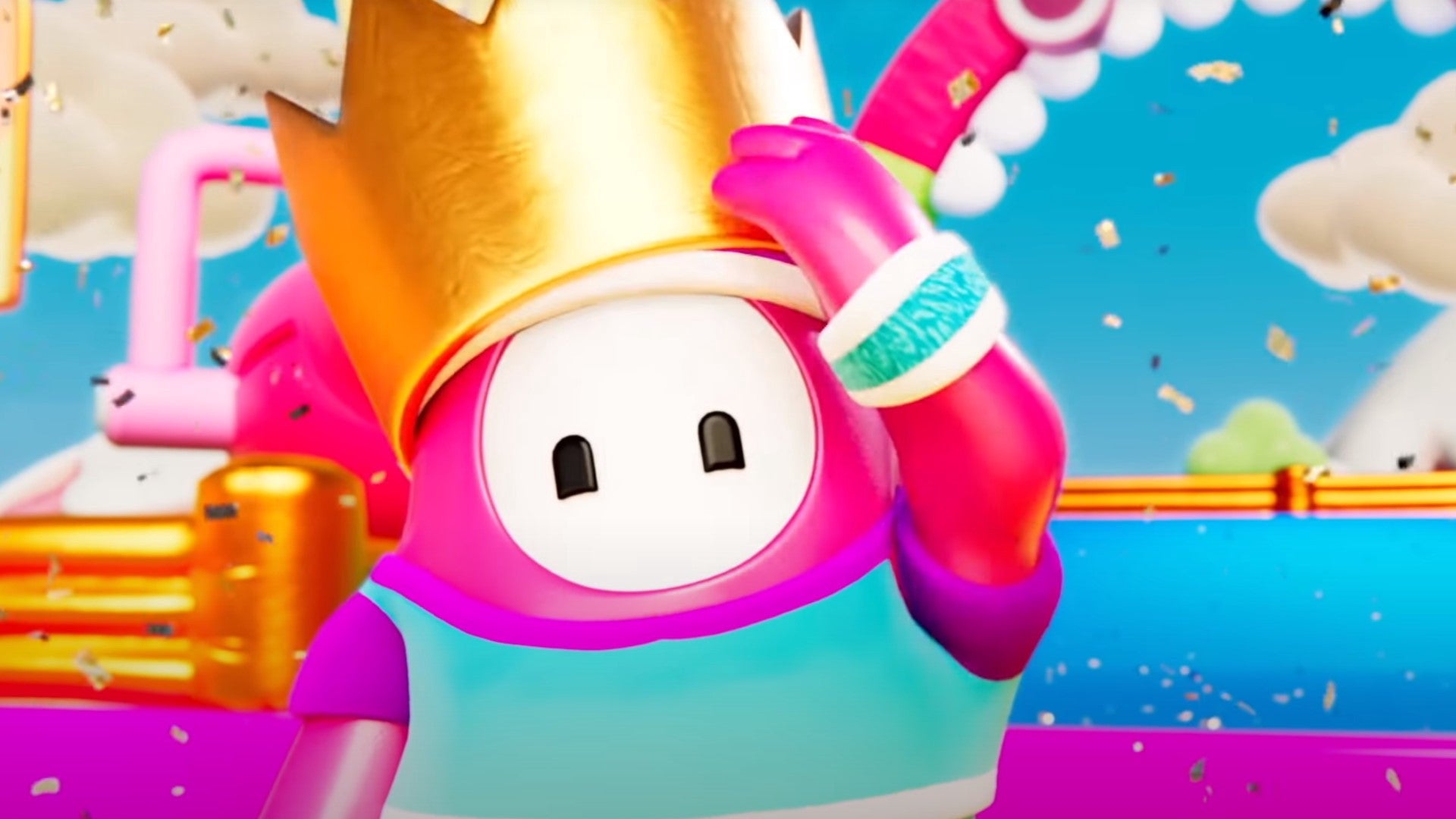 Though an artist by training, her time at Mediatonic – initially as principal artist on the company's new game pitches, but soon moving to be the art lead on Fall Guys – ignited a passion for design.
"Historically, I've always been on the art side of things," she says. "I studied game art, I've always done 3D environment art, concept art, art direction. Very quickly after joining Mediatonic, I found myself contributing to all the design discussions that were happening. The people I worked with were actively encouraging that. It was this wonderful moment of realisation that the thing that appealed to me about art isn't necessarily something that's purely visually interesting.
"It's also the puzzle box of reinforcing story themes, reinforcing the act of what you are doing within the game design in the art itself. It's fascinating to make sure it's a waterwheel of creativity that's always coming back to a central theme. Having the opportunity to explore that ruined my brain a bit in terms of sticking purely to art. I think that was a really big motivator because I realised that design was vital and is a really intrinsic appealing practice as well. I'd never been able to see that before."
"I want to make experimental stuff. I want to play with the medium of games, given my career and life"

Anna Hollinrake, Electric Saint
Deciding to start your own company and go it alone is always going to be something of an anxiety-inducing process. It stands to reason that worries will be greater right now, given the state of the economy. The financial waters are choppier and basic things like borrowing money are tighter thanks to increased interest rates.
For the Electric Saint team, this isn't so much a concern.
"It is scary but it would be scary regardless of what the situation was like. I think it would be hard regardless of how difficult things were with the economy," Hollinrake admits.
"It's stressful and nerve wracking, but there's also a trade-off. In my mind, if I hadn't made the leap, I'd just be mad at myself. I feel a very spiritual calling to do the scary thing and make this and it feels very correct. It's scary but I'm glad I've done it. Let's see how it goes."
Mihajlovic adds: "We're very fortunate in our personal circumstances. It also seems that games are a little counter-cyclical. It doesn't affect games as much as other industries. As far as we can tell, everyone is still excited about making, playing and buying games, frankly. It's always going to be a bit scary and there's always going to be something that makes life difficult, but so far it's been pretty good."
It's still early days for Electric Saint, though the team already has a very clear idea of what its aspirations are.
"I want to have made something that someone feels recognised by and has brought them a sense of joy but also peace," Hollinrake says.
"We are making games based on our personal experiences, or at least rooted in them, and we are people of our time"

Pavle Mihajlovic, Electric Saint
"I'm not sure if peace is the right word. I want to make art that matters to people, and not just art from a game art perspective, but art from a broader perspective. I want to create things that people get excited about, that resonates with people and that they want to spend time in. I want it to be a little bit subversive.
"And just from a team standpoint, I've had some really incredible opportunities to work within teams that trust each other and cheer each other on, spaces where people feel safe and supported. I would love to be able to cultivate that. I just want to make interesting, weird stuff and have the agency to be able to do that."
Mihajlovic adds: "We want to build a business that enables good lives for the people we are working with. [That] they're having a great time and feel fulfilled and they're enjoying working on cool stuff. For people playing the game, I hope it brightens their day because they feel represented and seen. We are, even at this point, thinking about things in those terms as well.
"We're trying to have happy lives during this thing and when we release stuff. We're very optimistic at this point and we have good reason to be."
Sign up for the GI Daily here to get the biggest news straight to your inbox