What does it take to reach No.1 on mobile?
AppLovin's Lion Studios shares its secrets of success as it pushes indie title Flip Trickster to the top of the charts
Mobile is by far the most competitive market in the games industry, and companies of all sizes are constantly seeking new ways to stand out.
Mobile marketing firm AppLovin recently tried a new approach through a competition with its publishing division Lion Studios. Entitled the Ultimate Game Changers, the goal was to take a promising mobile titles that have been previously released but not downloaded more than 100,000 times and relaunch it with Lion Studios in an attempt to reach No.1 in the charts.
The winning game was Flip Trickster, a casual gymnastics game by 21-year-old Swedish dev Oliver Erikkson, which ended last week as the highest-ranking free title in both the US and the UK, according to App Annie.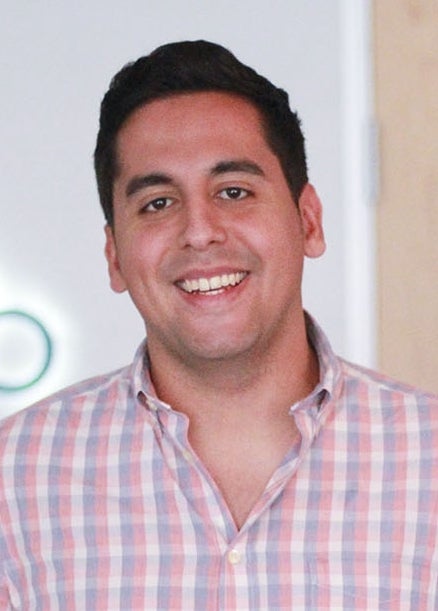 We spoke to Lion Studios' president Rafael Vivas about how this was achieved. Interestingly, our interview was delayed a couple of times until the game reached No.1, but always with the certainty that it would. So how could the publisher be so confident about topping the charts? Even the biggest mobile studios cannot guarantee this.
"Actually, we're in the same boat - we never know we're going to reach No.1," Vivas admits. "There was steep competition, especially in a week with King's new launch [Candy Crush Friends Saga]. But we were confident in our ability, though, because during the contest we were able to market the game.
"Flip Trickster had some of the best retention, engagement and marketability we'd ever seen. So we were confident in our ability but we weren't 100 per cent sure we'd make No.1."
The US and UK are, of course, important markets when it comes to mobile, but Vivas confident this is just the beginning of Flip Trickster's chart-topping story.
"With previous games of ours, like Happy Glass, we've been able to hit No.1 in over 25 countries," he says. "But we've done a lot more localisation heading into this launch for Flip Trickster. So our goal is to surpass that. My personal goal is probably to do 50 countries, but we'll have to see what happens."
"It's about having great content that people will organically look for, or doing selected marketing so when you bring people into the game, they're high value"
While the retention and engagement are key to a mobile title's ongoing success, it's marketability that proves to be crucial in vying for the top spot. While Lion Studios was unable to share the amount it spent on promoting Flip Trickster, the company did stress that reaching mobile users doesn't come from how much you spend, but how efficiently your spend it.
For this launch, Lion Studios used a mix of all the major ad formats available, including banner, interstitial, and rewarded video ads. Perhaps unsurprising the rewarded video and full-screen interstitial ads proved to be the most effective, but Vivas says the firm was also more selective in which platforms it chose to invest its marketing budget in.
"Part of our strategy was utilising all of the larger marketing channels: Facebook, Google, AppLovin, and our own inventory base," he explains. "Utilising all of those things combined and setting up marketing campaigns is what allowed us to achieve No.1."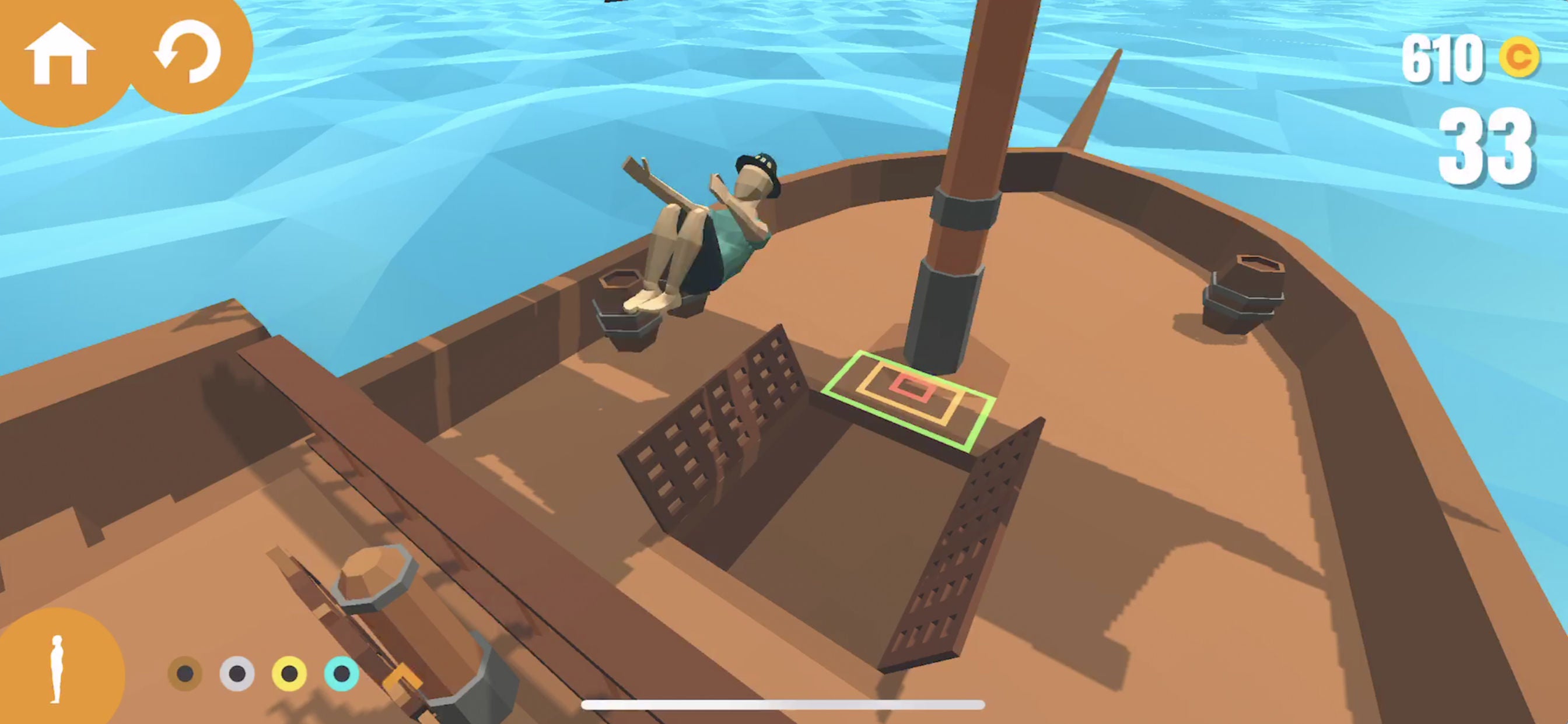 But Vivas stresses that marketing alone is not enough to guarantee success in the mobile charts. The crucial deciding factor is, of course, the game itself. In a market awash with match-three titles, base-builders, endless runners and countless other free-to-play titles, you need to have something that is both original and of high quality to stand out.
"First of all, make a game that is unique and the market hasn't seen much of," he says. "For example, Flip Trickster... we've seen gymnastics and parkour games in the past, but never at this level of scale. That is also one reason why the game won our contest in all of the categories, it was something fresh for consumers within the hyper casual sector.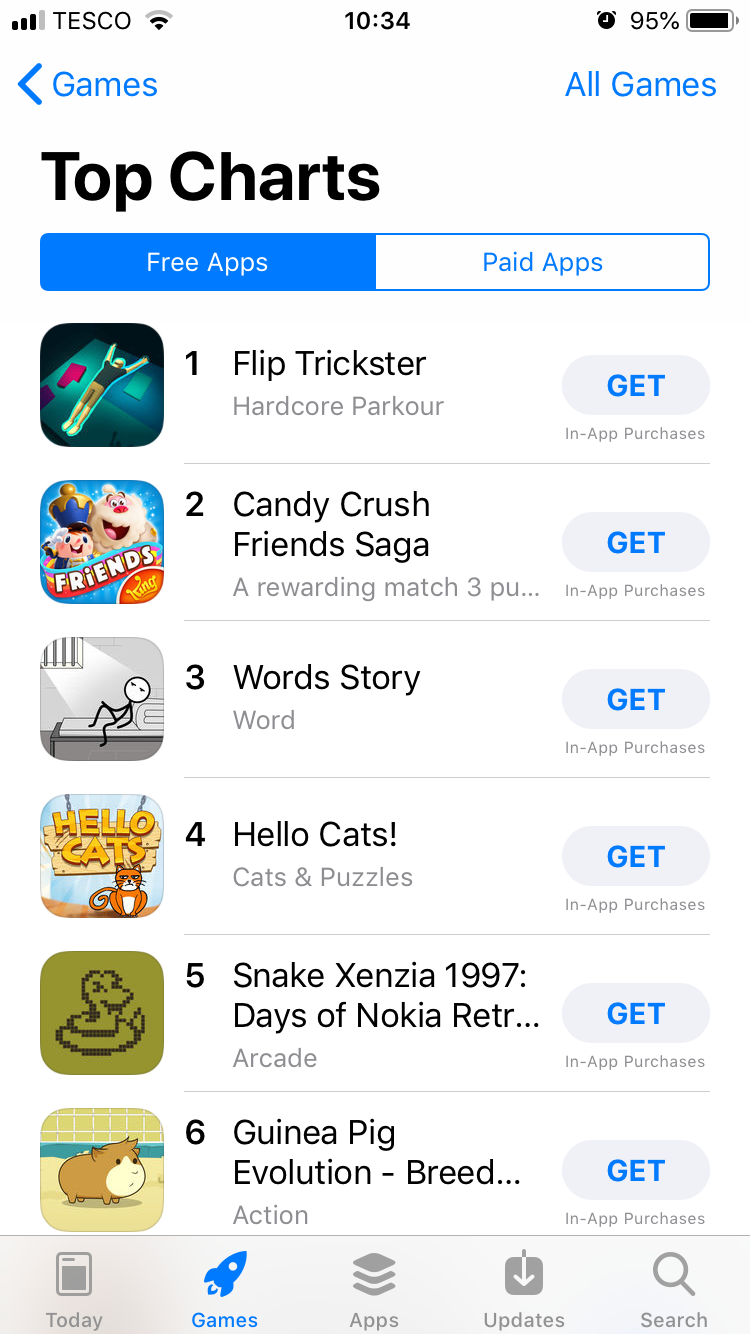 "Secondly, you have to find the right partner. As an indie, you're down on headcount and cash resources. Find that right partner who can help give you advice on how to make a game more marketable, how to tweak the game - which we did with Oliver. And then when the game is ready, they can help push it up due to the resources they have on the marketing side."
Reaching No.1 on mobile is a feat in itself, but holding onto that position is a whole different challenge. Lion Studios will continue to market Flip Trickster, and plans to help Erikkson retain his players long enough that they also become evangelists for the game - all fairly standard practice in mobile. The publisher is confident it can defend its position, but for how long?
"I think everyone's answer would be 'forever', but realistically our longest period No.1 has been close to four weeks with Happy Glass," says Vivas. "In fact, it was the most downloaded application worldwide on iOS last month, according to App Annie.
"With Flip Trickster, based on the success we've seen so far, we're confident in our ability to do at least a month, if not longer."
AppLovin and Lion Studios currently don't have any plans to run another Ultimate Game Changers contest, but it has learned plenty of valuable lessons should it ever decide to do so - namely, that there are "lots of great and young indie developers out there that need help."
When the initiative was first launched, both firms were unsure as to how successful it would be. But they ended up receiving hundreds of entries from over 40 different countries - further indication as to how global the competition in mobile games is.
To the studios that did not get chosen over Flip Trickster, or indeed any developer attempting to make an impact on mobile, Vivas assures that ranking high in the charts is by no means essential to a game's success.
"Look at Supercell, which does over $1 billion in revenue annually - they're never in the Top Ten," he says. "It's about having great content that people will organically look for, or doing selected marketing so when you bring people into the game, they're high value. It's not all about the numbers of people that come into the game.
"In fact, if you play Flip Trickster and several of our other games, even though they're hyper casual we make sure to build an economy that is in-depth for users who are engaged. We have the ability on our side to help prolong the game's lifespan and also to give users who are engaged more depth."