Weza Interactive's mission to become Africa's success story
Kenyan developer George Ahere on how local culture inspired debut title Mzito and his plans to raise the continent's profile in the global games market
With the barriers to development lower than ever, anyone in the world can make video games. As a result, fresh talent is emerging from many previously overlooked markets - and they're bringing their culture with them.
A prime example is Weza Interactive Entertainment, a Kenya-based games developer that specialises in creating titles inspired by African mythology, style and history.
Founded in 2016, the company recently released its flagship game, mobile platformer Mzito, and the team is determined to overcome prove the potential for video games on its home continent.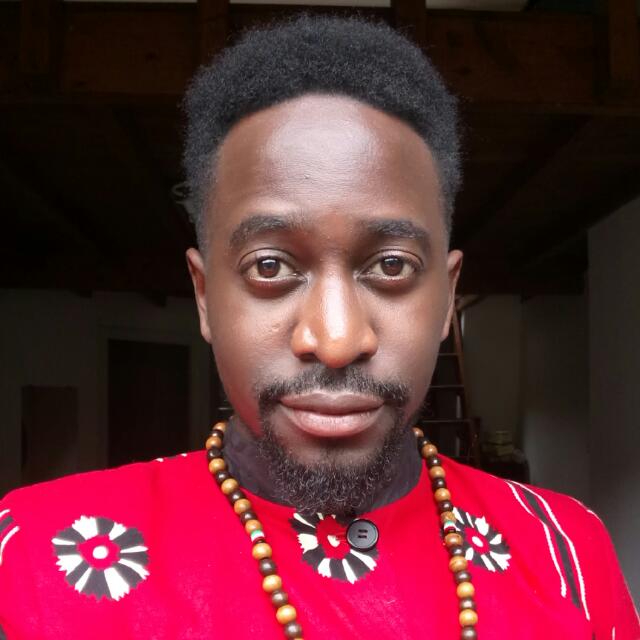 "[Video games] are still growing in Africa, but they're still in their infancy," CEO and co-founder George Ahere tells GamesIndustry.biz. "There are a couple of hindrances to the growth of gaming here.
"For example, there are problems with monetisation. Normally, people in Africa use [credit cards] to transact, as not many people have bank accounts. They rely mainly on mobile money, so if you're going to monetise your games you have to go in that direction.
"We don't have dedicated distribution for Africa, so it's hard for us to find our own games. It's hard for a Kenyan person to find a Kenyan game. You go into the Google Play Store and find thousands of games so it's really hard to find your own developers."
Ahere adds that there are barriers to growing the local talent pool, particularly when it comes to games development. There aren't many colleges or universities with dedicated courses around the creation of video games, with the Weza boss adding that most people have to "study abroad and bring that knowledge back home."
Ahere himself studied software engineering in China for four years, before applying those learnings to games and co-founding Weza. Other developers in the region are self-taught, thanks to improved internet connectivity and the abundance of online courses.
"For people to actually pay attention, there needs to be a success story. That will draw attention to gaming as something viable here"
"We see a lot of people teaching themselves [in this way]," says Ahere. "Almost all of the developers we have in the community now are self-taught, and we're actually sharing knowledge. Online is one of the things that has really boosted the market, and this growth of communities is the step we needed first, to make sure people are actually sharing knowledge, sharing their games to get feedback and really improving."
With the number of skilled developers in Africa slowly growing, various studios across the continent are hoping to put the local industry on the map. That's certainly the goal for Weza Interactive Entertainment.
"For people to actually pay attention, there needs to be a success story," says Ahere. "That will draw attention to gaming as something viable that can be done here. We want more gamers, we want more people to be interested in gaming and not see it as something for kids. Right now, it's not taken that seriously by investors, for example. We want to see more talent, more people and companies developing games. We want to see better monetisation strategies in the future."
He continues: "What we're trying to do is grow the market in Africa and explore the mobile potential of the market here. There are a lot of people who use smartphone devices but not many companies who create content for the local markets. We're hoping to fill that hole.
"We try to create games inspired by Africa, following three core values: we want to educate, entertain and empower with our games."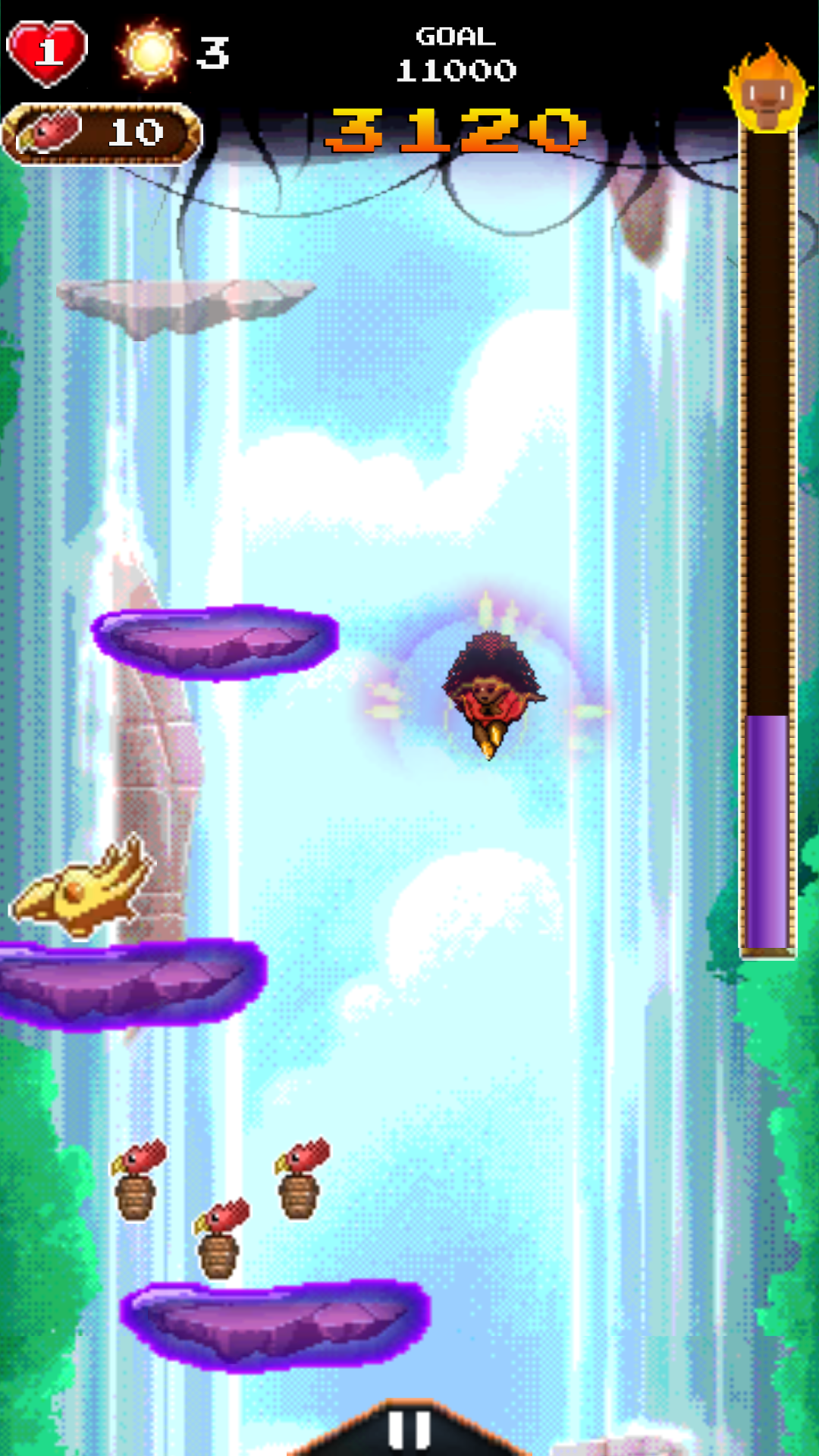 Weza's debut title Mzito is now available for mobile devices. While Ahere says there is appetite for console games in Africa, mobile is by far the best way to reach the biggest audience. Lowering prices and the aforementioned improved internet connectivity has led to a boom in smart devices, with Android taking the lion's share.
"In 2016, there were 230 million smartphones on the African content and it's forecasted to rise to more than 800 million by 2020," says Ahere. "That's a lot of potential, a lot of people to make games for. So we need to plant that seed right now, to grow that interest so that we're prepared when this boom comes.
"We also have to discover what kind of games African people play. Right now, there a lot of experimentation, trying different types of games to see what people are really into."
To accomplish this, Weza has spent the past two years trying to define what 'African' really means. This has been explored through Mzito, which Ahere tells us is not just a single release but the start of Weza's fictional universe.
"It's based off these five ancient spirits, which each symbolise a pillar of African culture," Ahere explains. "So one represents the willpower of people fighting for justice, or for the weak, or people's rights. Another represents the rhythm and harmony in African culture: our dances, our music, our languages and how we speak, how we harmonise with the people around us and our unity as a people.
"I believe we have a lot of potential outside Africa. We're describing our games as 'glocal', something with a very local concept that can grow globally"
"The third is the rite of passage, which is another pillar of our culture. In a lot of our cultures, there are several passages you go through in life: you go through birth, then naming, then initiation where you go from being a child into an adult. You go through marriage, and eventually you become an elder in your community. That's another thing we decided to explore.
"Another was our nature and our land, which is our source of food. That's something else we decided to single out and really explore. The last one is leadership and wisdom; African people really value wisdom and how it's communicated from past generations to future ones."
The first Mzito game introduces these spirits in a vertical 2D platformer similar to Downwell. Players travel across levels inspired by 15 key locations from all over Africa, as they seek to purge a corruption that has plagued the continent.
The spirits choose the titular character Mzito for this task, and even the name embodies a unique aspect of the African culture: language. The word 'mzito' is Swahili for heavy, but not in terms of weight. Instead, Ahere describes it as more "heavy with potential, with power, or with strength and wisdom."
The game is out now on Android, with an iOS release in the works. While Mzito has been developed primarily for an African audience, Ahere believes there will still be benefits to launching the game globally.

"We want [Africa] to be our core market but then grow our communities abroad as well," he says. "In the beginning, we were really focusing on Africa but won a place in an incubator in France, which exposed us to a lot of other developers and people that were able to help us figure out how we can work in the European market.
"We realised our concept was really cool, it was very unique. African games are very unique, so we do believe we can do really well [around the world]. Those bridges will have to be made, which is something we've already begun doing.
"I believe we have a lot of potential outside Africa. We're describing our games as 'glocal', something with a very local concept that can grow globally. That's what we're trying to achieve."
Ahere goes on to add that a worldwide release for Mzito will help to introduce its distilled elements of African culture to a much wide audience. Believing that the industry is "currently dominated by a lot of the Western cultures", particularly America and Europe, he asserts that the time is now to diversify the type of games available.
"It's important for African culture to come forward because it'll let more people understand Africa better, and it will draw us in a new light," says Ahere. "Most of the gamers in Africa understand about the world because they play games - maybe they learned something about America, about European cultures from the games they've played. That's how they learned more about them, and perhaps even wanted to go there. I believe we can allow players to experience Africa in a very different way, and that's important. We can teach them about our culture and allow them to understand us better.
"African people also want to feel represented in their games. They want content they can relate to, that they can actually understand. With some Western games, you'll find some African people that don't understand them too well and those don't sell as much here.
"I believe gaming is going to be a much bigger market for the whole continent and grow revenue, which will help people at the end of the day."
Of course, Weza Interactive Entertainment is just one studio trying to define and develop African games. Already Ahere has mentioned collaborations with other studios in his area, and there are other developers reaching out from more nations across the continent - at GDC 2017, GamesIndustry.biz attended a talk where Cameroon developer Kiro'o Games stated similar goals to Weza.
"I think every company is going to come up with their own concept of what an African game is," says Ahere. "That's something we'll all continue to explore, and it will become larger and larger. Our Mzito universe is our definition, so the music, the art and the aesthetic will be different [to other studios]. It's going to have more abstract colours, and a more earthy vibe to it. The narrative is also going to be a different - oral narration has always been a big thing in African culture.
"I also believe we can do a lot a lot of great things in gameplay and game design. We have room for experimentation. There's no one way [to make an African game] yet, so a lot of companies will find different ways to develop games. The future is going to be very interesting, I think we'll see a lot of new genres appearing."