Welcome to GamesIndustry International
New global site unites GamesIndustry.biz and IndustryGamers.com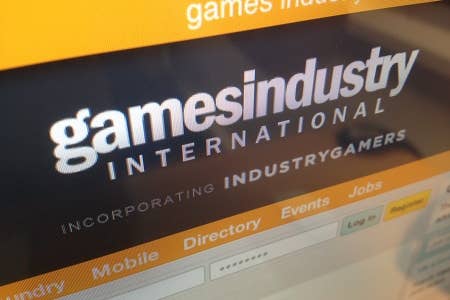 Welcome to GamesIndustry International - the new face of GamesIndustry.biz and IndustryGamers.com.
At Eurogamer Network, we pride ourselves in delivering high-quality websites and events under the Eurogamer brand. We're also incredibly passionate about trade journalism and if you work in games or an associated industry, you need somewhere you can rely on to find the most relevant information about your job.
Since 2002 we've provided that through GamesIndustry.biz, where under editor Matt Martin we have built up an audience of over 90,000 registered industry professionals, freelancers and students, who visit the site regularly for sharp reporting and in-depth analysis of companies and trends delivered in the best British broadsheet tradition.
In early 2011, we acquired US trade site IndustryGamers.com, edited by James Brightman - a site with near-universal recognition because of its reputation for delivering big interviews and breaking news ahead of many of its larger corporate rivals.
As of today, the new GamesIndustry International site will bring these great institutions together as one team under one banner. Edited by Matt in Europe and James in the US, the site boasts the biggest global trade editorial team in the business, with full-time reporters in the UK, New York and San Francisco.
Whereas GamesIndustry.biz was restricted to members of the trade, GamesIndustry International will be written for the trade but available to all readers without obfuscation. Those industry professionals who are already registered on the site or join from today onwards will be able to contribute to industry-only discussion areas, browse a redeveloped global company directory and more. We've also tailored the site for viewing on mobile devices.
The site will continue to deliver broad coverage of every sector of the industry - from traditional games platforms and companies to those on the bleeding edge - and we will particularly be bringing our larger team to bear on areas of growth, like Social, and great concern, like Retail.
The united site also features a new united games industry jobs board. Our separate European and US jobs boards were among the largest in the world, but together they should provide a one-stop resource for employers wishing to uncover talent and individuals looking for a role. While designing the site we took on board a lot of feedback from existing users, which should be evident in the improved interface and tools.
We really appreciate all the support we've received since we announced that we would be bringing our trade sites together, and we also appreciate your patience while we iron out any remaining bugs. If you spot anything that is broken or seems out of whack, please let us know in the comments or by email. We're also interested in your feedback in general, so thanks in advance.
Heading into the Game Developers Conference in San Francisco, which takes place this week, we know that for some the games industry is in a state of turbulence while for others it's never been a stronger or more vibrant place to do business. Whatever your perspective, we hope you find something to interest you at GamesIndustry International, because for us the games industry has never been more fascinating to report on.
Thanks for reading.
Matt Martin and James Brightman, San Francisco, March 4, 2012