Weaker subscription deals have hit indie publishers, says analyst
Devolver and TinyBuild's difficult year is partially down to smaller deals coming from Sony and Microsoft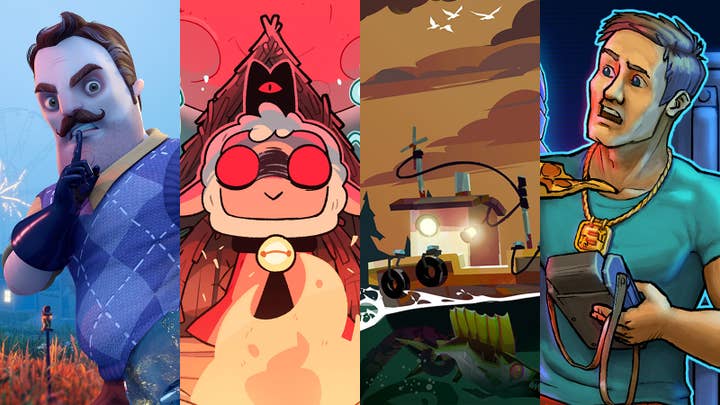 Sign up for the GI Daily here to get the biggest news straight to your inbox
Smaller subscription deals and the underperformance of certain titles have had a severe impact on Devolver and TinyBuild, says stockbroking firm Goodbody.
Both companies floated at the peak of the games business in 2021 and have seen their share prices plummet over the past two years. Devolver has seen its share price drop 92% since its peak in January 2022, while TinyBuild's has fallen 95%
"We have seen from Devolver and TinyBuild that subscription is under pressure at the moment," says Patrick O'Donnell, technology and video gaming analyst at Goodbody.
"The cheques coming from Sony and Microsoft are just not as big as they were. And that creates problems if you're concentrated on that side of the market.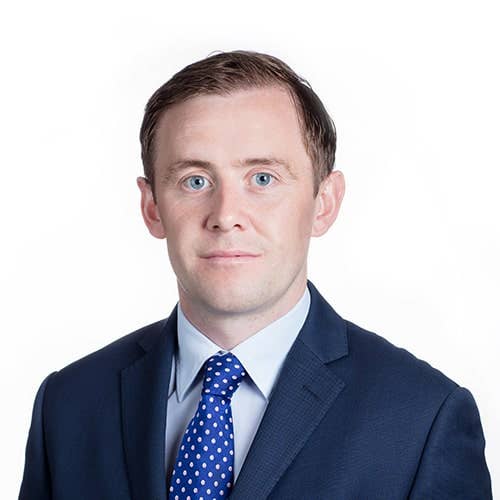 "TinyBuild, of all of them, was most exposed. Devolver was exposed, but not quite as much."
The recent drop for Devolver followed the firm's decision to delay a number of big titles out of its current year. It has also suffered from poor year-on-year comparisons, as the publisher delivered a hit title last summer in Cult of the Lamb.
"Expectations for Devolver this financial year were $115 million to $120 million, and they've had to go back to $90 million. The majority of that is the delay of big releases into 2024. I think those are decision for the right reasons, although investors won't like it in the short term.
"Also, although their back catalogue is resilient, pricing is down 5%, and that's hurt their EBITA. And they don't have the big games they need to offset that anymore."
"The cheques coming from Sony and Microsoft are just not as big as they were. And that creates problems if you're concentrated on that side of the market"
Ultimately, however, O'Donnell feels Devolver is a business that has all it needs to turn things around.
"You have to look at the calibre of Devolver. The track record and quality of their products are almost always good. They have that hit-driven potential, which they've shown multiple times. That will be one of the key factors that will keep institutional investors in Devolver. Ultimately, they're protecting their IP. They did mention they had turned down some big subscription deals.
"And in 2024, Devolver have the next Human: Fall Flat. The figures for that are overwhelming on the first edition, which was published by Curve."
However, O'Donnell is concerned for TinyBuild, due to the disappointing performance of Hello Neighbor 2.
"The first game seemed like the start of a reasonable franchise, and so all eyes were on the second in December 2022. The Steam data shows that it didn't do well at all.
"But also, their downgrade was so severe. It was an 80% downgrade on their adjusted EBITA. They had a new CFO come in, who came from investor relations and didn't have CFO experience. I think institutional investors would have wanted an experience CFO to come in, in hindsight.
"Investors could look to acquire [TinyBuild and Devolver] and take them off the market"
"Now TinyBuild is talking about moving towards more premium, full priced games, and that is a risk in terms of how they execute upon that in a challenging third party publishing sphere."
In more positive news, TinyBuild's Punch Club 2 has been a good success for the company. However, the drop in price for both publishers means that there is potential for a buy-out.
"Both TinyBuild and Devolver are both sitting at very cheap multiples, and there's a potential buy-out scenario here," continues O'Donnell. "There are a number of strategic investors that they've got in their businesses. Both have Netease as investors, and Sony is an investor in Devolver. These investors could look to acquire these businesses and take them off the market. Some in the market are expecting that around TinyBuild, as many of the more institutional investors have gone already."ti
O'Donnell is keen to stress that although Devolver and TinyBuild have struggled since their floats, the same isn't true of another British IPO: Team17. And part of that is due to Team17 being more effective at setting expectations. TinyBuild and Devolver were 2021 floats and had sky high expectations as a result, and they've had mixed success in trying to reset those expectations.
"The smart play for Team17 is that they've always been conservative with their expectations," O'Donnell says. "Debbie [Bestwick, CEO] has always been conservative with the markets.
"There is a real differentiation between Team17 and the rest of the pack right now. The first seven months of the year, we've seen Steam unit sales 55% ahead of where they were last year.
"Marauders has done big numbers on Steam, as has Dredge. If you look at Team17 this year vs last year, it didn't have a game like Dredge last year. And then the ongoing strength of Hell Let Loose… there was some issue with the latest DLC in terms of the overall quality, but they continue to see strong sales and engagement.
"They've bought Astragon and bought it really well. They've got some good simulation games that are doing strongly. And they have Story Toys. That did 20% ahead in June in terms of revenue compared with last year.
"So when I look at Team17 vs the rest, the rest are focused on the game pipe and how that needs to work. While Team17 has a very strong, resilient back catalogue, and they also have a broader audience play."
Team17 is in the process of changing its CEO, with Bestwick leaving at the end of the year and Steve Bell stepping in to replace her. That creates some uncertainty, and although Team17 has some promising projects coming up, including the upcoming release of Blashphamous 2, the company is still predicting a flat year. Yet O'Donnell remains confident in the company.
"The smart play for Team17 is that they've always been conservative with their expectations. They're expecting a flat year, but when you look at H1… they're miles ahead of a flat year."
"I think Debbie is leaving the business in a strong position management-wise. Team17 is a high cash generative business. And it has the space to do more deals, which Steve has experience in doing."
"But obviously whenever a CEO changes, especially with someone like Debbie, there is going to be some concern until the market sees Steve for the first time."
Sign up for the GI Daily here to get the biggest news straight to your inbox