WB, MGM invest in Kabam
Free-to-play The Hobbit developer installs execs from movie makers to its board of directors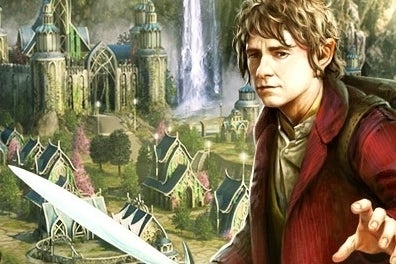 Warner Bros. Entertainment and MGM have taken a hands-on interest in the studio they partnered with for The Hobbit-based free-to-play games. Kabam Inc. today announced that the two movie companies have invested in its free-to-play gaming business.
Terms of the deal were not disclosed, but both WB and MGM are placing executives onto Kabam's board of directors. Warner Bros. Home Entertainment president Kevin Tsujihara will join Kabam's board as a member, while MGM chairman and CEO Gary Barber will act as an observer on the board.
Clearly, The Hobbit won't be the last WB or MGM property Kabam adapts to gaming. Barber called Kabam "a natural partner for us on both our vast selection of IP as well as potential future projects," after which the developer noted that MGM's properties include the James Bond franchise.
Kabam recently launched The Hobbit: Kingdoms of Middle-Earth for iOS and Android, and plans to follow that up early next year with the browser-based The Hobbit: Armies of the Third Age. Both games were co-developed with Warner Bros. Interactive Entertainment.
Kabam was founded in 2006 as Watercooler, a creator of social applications for corporate clients. It found its current calling making free-to-play games for core audiences in late 2009 with the launch of the Facebook game Kingdoms of Camelot. The company's other games include The Godfather: Five Families, Thirst of Night, and Edgeworld.