Watch Vlambeer's 17 lessons for indie developers
Rami Ismail delighted the Gamelab audience with a funny and illuminating talk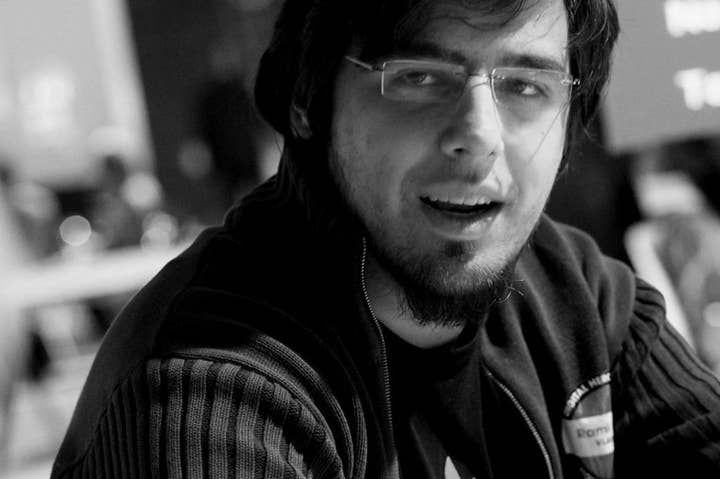 At any given conference, you might encounter a capacity crowd only once or twice. For the most part, the choice between one talk or another splits the crowd, so when it's a standing room only you know that the speaker has attained a level of fame that very few in this industry will ever enjoy - or perhaps endure.
At Gamelab, it happened three times: the first for Double Fine's Tim Schafer, the second for Ubisoft Toronto's Jade Raymond. The third was Vlambeer's Rami Ismail, and while I didn't exactly stand up and count, I'd be happy to put a wager on it being the most popular talk of the entire show. People crowded the back of the room. They sat in the aisles and at the foot of the stage. It was a gratifying reminder of just how much sway the most successful independent developers have in the modern games industry.
And Vlambeer's co-founder did not disappoint. In a long, rambling and hugely entertaining talk, Ismail told the story of how two Dutch kids went from ramen noodles to kings of the indie scene in less than five years, and shared all of the lessons they learned along the way. Take a look.