Watch the UK GamesIndustry Best Places To Work Awards 2021 right here
All the winners to be revealed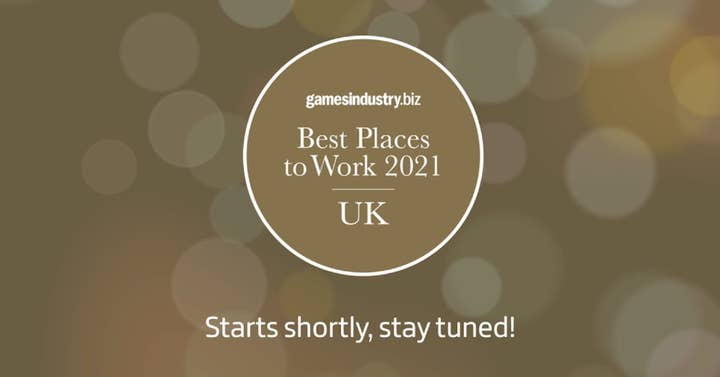 You can find out the winners of our 2021 UK Best Places To Work awards right here at 4pm BST.
The Best Places To Work Awards is all about making the games industry a better place to work, and this is our fifth UK show celebrating excellence in games industry employment. New this year is an award highlighting a company who is playing its part in combating climate change.
Over 4,000 employees were surveyed as part of the awards, with games companies of all shapes and sizes taking part.
To win an award, companies had to submit an employer questionnaire that is marked by the GamesIndustry.biz team (and worth 25% of the final score). But the awards are ultimately decided by the staff, who are invited to respond to 55 statements about their workplace. This is worth 75% of the final score.
Alongside the highest scoring companies, we will also reveal our special award winners. These are companies that excel in specific areas such as Diversity, Health & Wellbeing, Corporate Social Responsibility, Education and Environmental Support.. We will also reveal our this year's UK Best Boss winner.
Finally, the awards will once again feature the G Into Gaming Award, which honours an individual who has done incredible work in helping improve the diversity of the games industry.
All week we have been running talks and sessions on things games companies can do to improve diversity, fight climate change and support the mental health of games industry employees. You can check these out here.
The event is sponsored by Amiqus, Games London, Hutch and Playground Games.
Check out the livestream below at 4pm BST: