Wasteland 2's Fargo asks other Kickstarter projects to "Kick It Forward"
Brian Fargo believes those who have benefited from Kickstarter should kickstart other projects with the profits [UPDATED]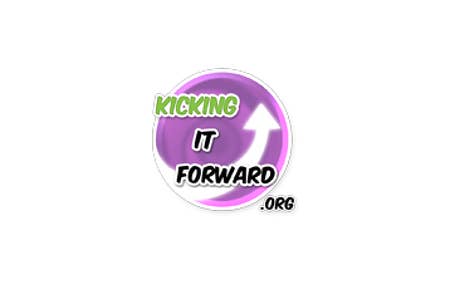 Update: The Kickstarter campaign for Wasteland 2 hit the $1.5 million mark yesterday, triggering the creation of Macintosh and Linux versions of the game to go along with the PC version, with 25 days left to go in the campaign. Additionally, in an update posted last night, Brian Fargo, CEO of inXile entertainment, announced a few more details of his initiative to support the fan-funded economy.
"Any developer that puts the 'Kicking it Forward' badge on their Kickstarter project page is agreeing that they will put 5% of their finished product profits back into other Kickstarter projects. To be abundantly clear, this is only money that the developer earns as profit AFTER the project ships and AFTER they have paid their expenses. This is NOT a suggestion to invest money they received from people who invested into their project via Kickstarter. Once a project in this program has become profitable, the developer is going to spend this 5% profit, which is their own money, on whatever Kickstarter projects they want to support. They can determine unilaterally who they want to give it to and when."
Here is the link if you want to pass it on or get the badge. http://kickingitforward.org/
Original Story:
InXile Entertainment's Brian Fargo has called on other developers using Kickstarter to donate some of the profits from their games to less-fortunate Kickstarter projects. Last week, Fargo and his team put the proposed sequel on the crowd-funding platform with a funding goal of $900,000. Currently, the funding level sits at $1.49 million with 25 days still left to go. Pleased with the positive feedback, Fargo has called for other developers using Kickstarter to donate five percent of their profits to other struggling projects.
"I continue to be overwhelmed by the positive feedback and enthusiasm from the support I have gotten from Kickstarter. The groundswell of people cheering us on and the evangelism - people spreading the word - is unlike anything I have experienced. In fact, I would say the last week was the high water mark of my career. We are closing in on the funding for 1.5 million which will allow us to add both a Mac and Linux version of Wasteland 2 to the release," Fargo said.
"And speaking of goodwill it occurs to me that we can harness the power of Kickstarter in a more meaningful way. But in order to help facilitate the power of crowd funding I am going to suggest that all of us that do utilize this form of financing agree to kickback 5% of our profits made from such projects to other Kickstarter developers."
"Once a game has shipped and created profit that we funnel that back into the community of developers to fund their dreams. I am tentatively calling this 'Kick It Forward' and I will be the first to agree to it. Imagine the potential if another Minecraft comes along via Kickstarter and produces millions of dollars of investment into other developers. This economic payback will continue to grow the movement way beyond the current system," Fargo proposed.
The Wasteland 2 Kickstarter has worked out wonderfully for Fargo and his team, so it's excellent to see him try to bring that level of success to others. Fargo recently told GamesIndustry International that he was happy to return to the industry with Wasteland 2.
"Just to repeat that I am overwhelmed by the response and the faith and support from the fans makes me happy to be in the games business again. Never have I been at a better place to just make the games I love to make and this whole fan funding has provided," he said in our interview.