InXile puts Wasteland 2 on Kickstarter
Plans to bring back the classic RPG with the original designers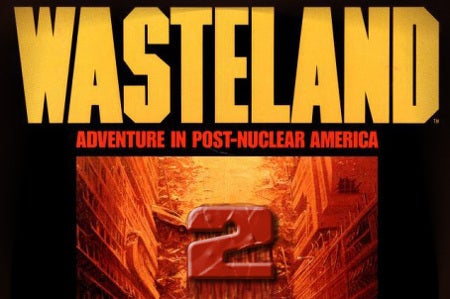 Brian Fargo is reviving the classic RPG Wasteland with a sequel proposed on Kickstarter, looking for $900,000 in funding. As of this writing, shortly after launching the Kickstarter, the project is already rapidly closing in on $200,000 in funding with 34 days to go. The decision to go with the project on Kickstarter follows the overwhelming response to Double Fine's Kickstarter project, which has already garnered over $3 million in pledges as it heads to the finish line later today.
"I have waited a long time to make this game, and I now have my dream team put together to help make it a reality," said Brian Fargo, CEO of inXile Entertainment. "I had the main storyline created by Jason Anderson, the co-creator of Fallout. We have Mike Stackpole and Alan Pavlish aboard who were the main designers of the original Wasteland. Mark Morgan is doing the music and he composed the score for Fallout 1 and 2. And we have the fantastic talent of Andree Wallin helping with the concept art."
Wasteland was developed by Interplay and originally released in 1988 by Electronic Arts, and was named one of the top 25 RPGs of all time by IGN. Wasteland 2 will be similar to the original as a top-down, turn-based, tactical RPG, though taking advantage of modern graphics capability. The game is being designed by the original designers Alan Pavlish and Mike Stackpole, and they are looking to bring in other talent from the original game as well.
The Kickstarter's goal is $900,000, but the actual budget of the game is pegged at $1 million, with Brian Fargo throwing in the additional $100,000 if necessary to reach that level. The game is planned to have 6 months of pre-production work, which includes feedback from backers, and then 12 months of development, with backers getting access to a closed beta through Steam.
The game has already excited industry veterans. Some quotes on Kickstarter:
"I'm really looking forward to seeing the next game in the Wasteland series!"- Ray Muzyka - CEO Bioware
"Give me Wasteland 2 already."- Chris Avellone, CCO, Obsidian Entertainment
"I would be very excited to see what Brian could achieve with a sequel to such a classic like the first Wasteland." - Rob Pardo, EVP of Game Design, Blizzard Entertainment