Wargaming finally branching beyond World of Tanks with UK studio's new IP
CEO Victor Kislyi and UK studio director Sean Decker discuss how the publisher's newest team aims to conquer the West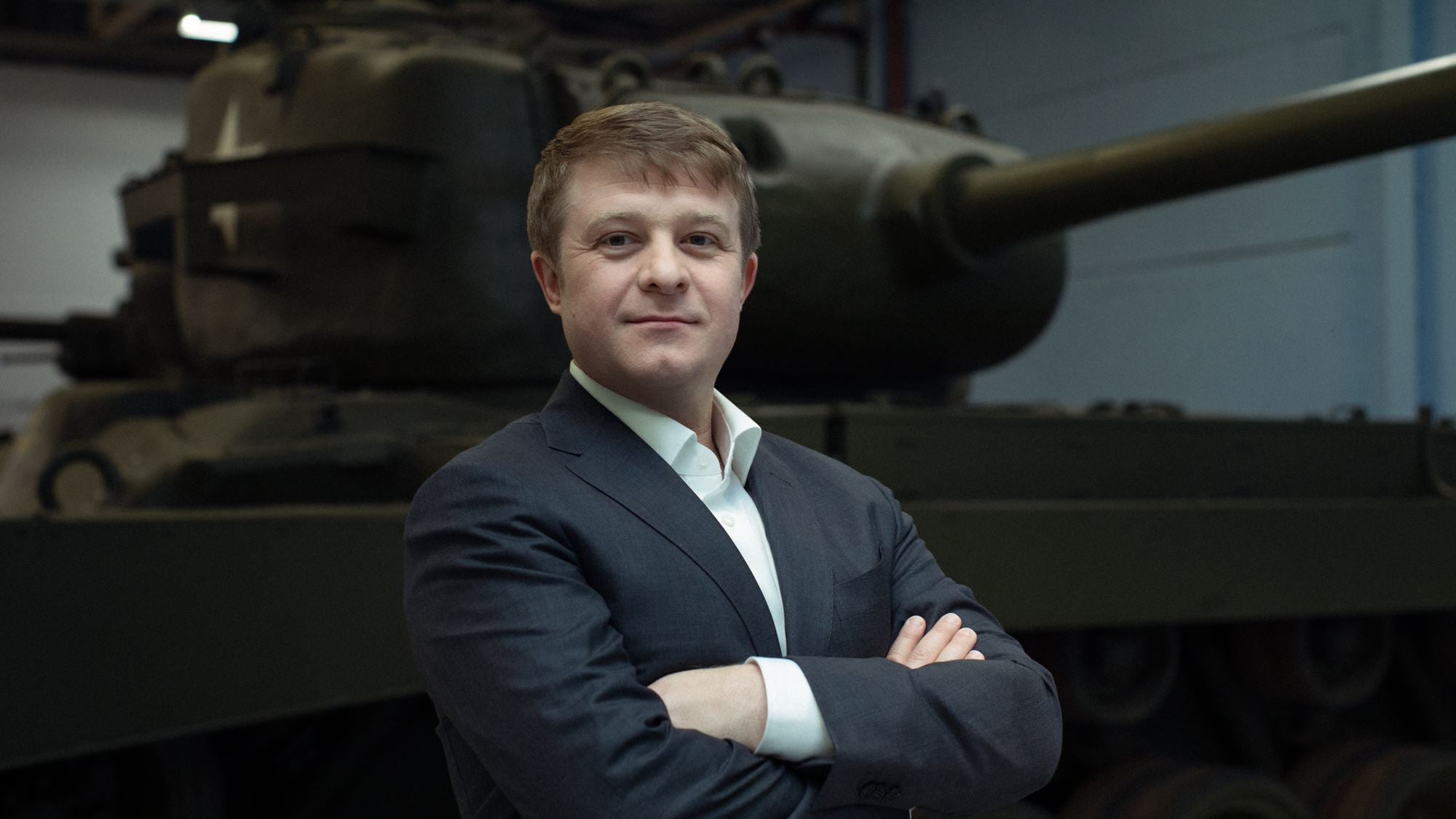 Wargaming already has 17 offices around the world, but the new UK studio is the one worth keeping an eye on.
The Guildford branch -- which was formed last year, expanded with the acquisition of local indie Edge Case Games, and officially opened earlier this month -- is working on the company's first major internally-developed new IP since the original World of Tanks launched in 2011.
Wargaming has published several third-party games over the past few years -- such as Master of Orion, Pagon Online and Hybrid Wars -- and there are new titles in development at its many other studios. But while those are still centred around realistic warfare, Wargaming UK is working on something that will wrench the publisher out of its comfort zone.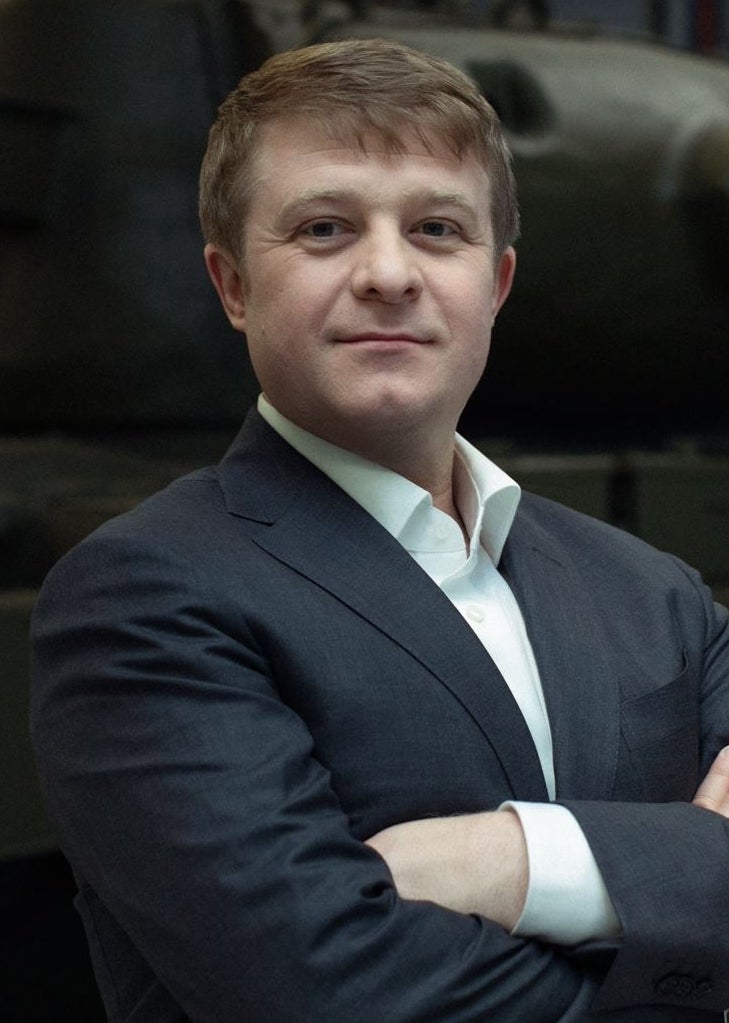 "We are making the next big thing for Wargaming here -- and it's not a World of Tanks clone at all," CEO Victor Kislyi tells GamesIndustry.biz.
"Don't get me wrong, World of Tanks keeps going, it's not going anywhere. After ten years, we've figured out which geographies, which demographics and which social or psychological player types take it as their digital hobby -- and it's not just a game you buy on the shelf at Christmas time, it's a digital hobby. How do I know? Because I've been playing it myself for the last ten years."
However, World of Tanks has its limits. While it's available and performing well enough in various different territories, Kislyi admits there are distinct markets that are the biggest drivers of the game's popularity. It's a big hit in former Soviet Union nations, Germany, and Poland, and "doing okay" in China, but this leaves a significant region Wargaming has yet to conquer.
"There is room to expand in the Western market," Kislyi says. "North America, the UK, France, and other parts of Western Europe. So we're going to make something very big and explosive. It will be action-based. We're not making a FarmVille. It's going to be conflict, fighting and action with big Hollywood touches."
UK studio director Sean Decker adds: "World of Tanks was targeting something that was very familiar to people who grew up in ex-Soviet Union, CIS, Eastern Europe. A lot of citites and towns in Eastern Europe and CIS have a tank in their town square and a monument to World War II. People grew up with that. A couple of the guys here just went to see a movie the other night, a Russian movie about the T-34 tank and it was a modern take on a World War II situation.
"I've been at studios where I literally did not know half the people working there. We don't want to get to that place"

Sean Decker, Wargaming UK
"In the West, we grew up Hollywood, comic books, Avengers and so on, so there's a different take on those type of things. Same thing as if you take the difference between Japanese RPGs and the mainstream in the West. There's a niche for it in the West, and some people absolutely love Japanese RPGs, but it is not the core. That's what we're going for in the West, so think Overwatch, Fortnite, League of Legends -- those are our main target audience."
It's still early days for the new IP, so details are minimal. The duo tell us it will be made with Unreal, supported by back-end tech from Wargaming's technology group in Sydney. Beyond that, Decker only says the focus is "fulfilling players needs," offering Apex Legends as an example of a game that solved problems players encountered in established games.
"There was already Fortnite, PUBG and battle royale clones all over the place but at the end of the day, they solved very specific problems for players -- playing against 99 other people, for instance," he says. "Online multiplayer is tough enough for players, so they solved that by teaming you up with two other people. The issue of going and getting loot and having to sort through it... they put in a quick system that swapped out the things that were better and made it super easy to do. Communication, the ping system -- it's brilliant.
"And again, they didn't reinvent the wheel. They were solving particular problems for the players. They did a great job with the stealth launch, Respawn's a great studio, but if it wasn't a great game to begin with, they wouldn't have got to that place."
Kislyi is also keen to stress the new title, just like World of Tanks, is being designed as a digital hobby, and the almost ten years spent refining its flagship game means Wargaming knows plenty about how to keep players hooked.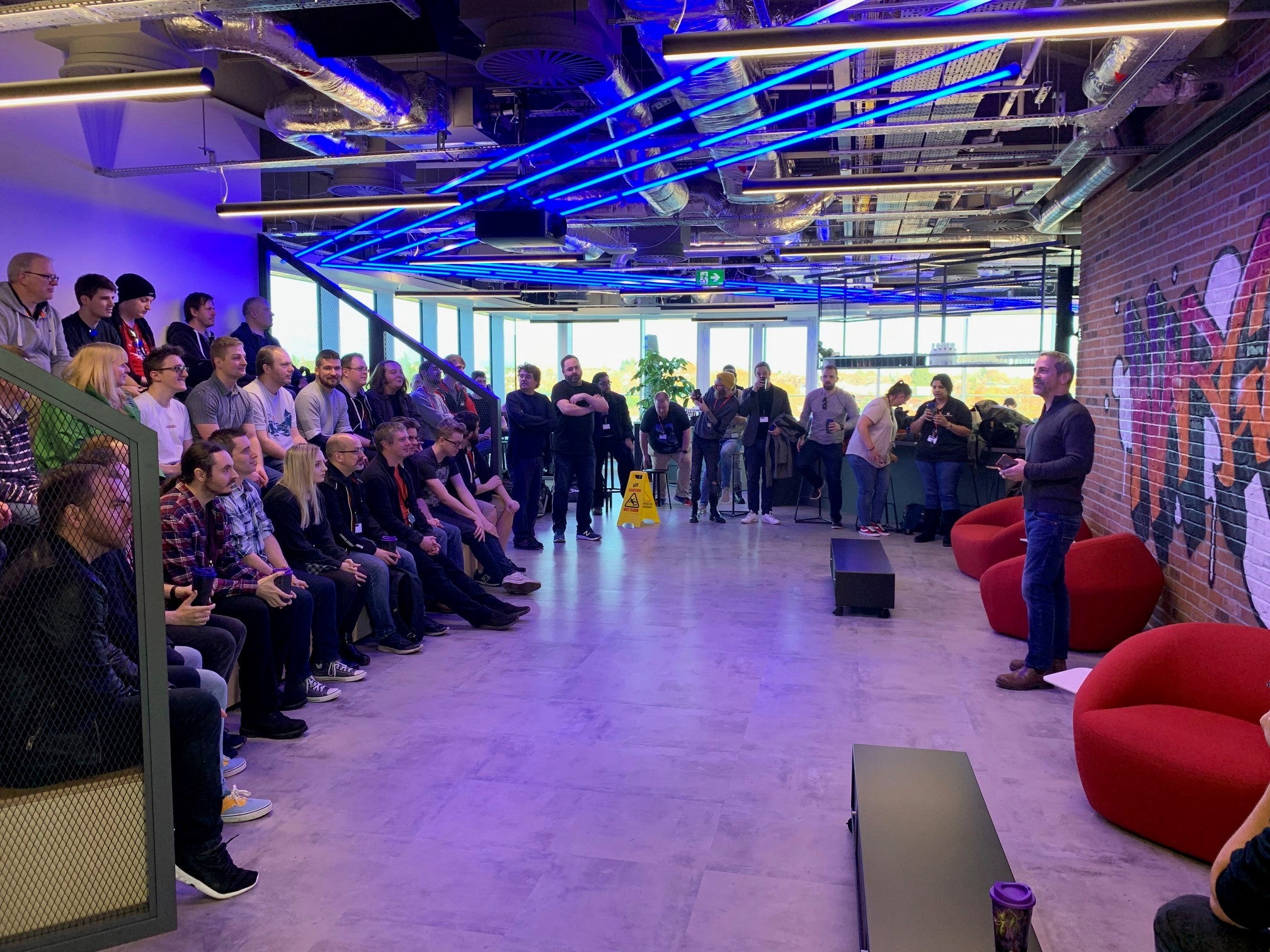 "There are many psychological layers in any game that is a digital hobby," he says. "If a TV show runs for ten years -- like Family Guy or Friends, or games franchises that keep going like the FIFAs and Call of Dutys of this world -- it means there are some hooks into psychology that those games have to put into the audience. We're not going to do something bad or illegal -- it still has to be very good and enjoyable, balanced, the usual stuff.
"There are dozens of aspects of any game that are critical if you want to make this a long-running thing that people accept as their hobby. They all have to be perfect, and the combination of them has to be perfect as well. After you launch the game, you have to have a great live operations team handling updates, special events, esports, streaming -- that's what showbiz is, that's what entertainment is. You have to be perfect in every aspect."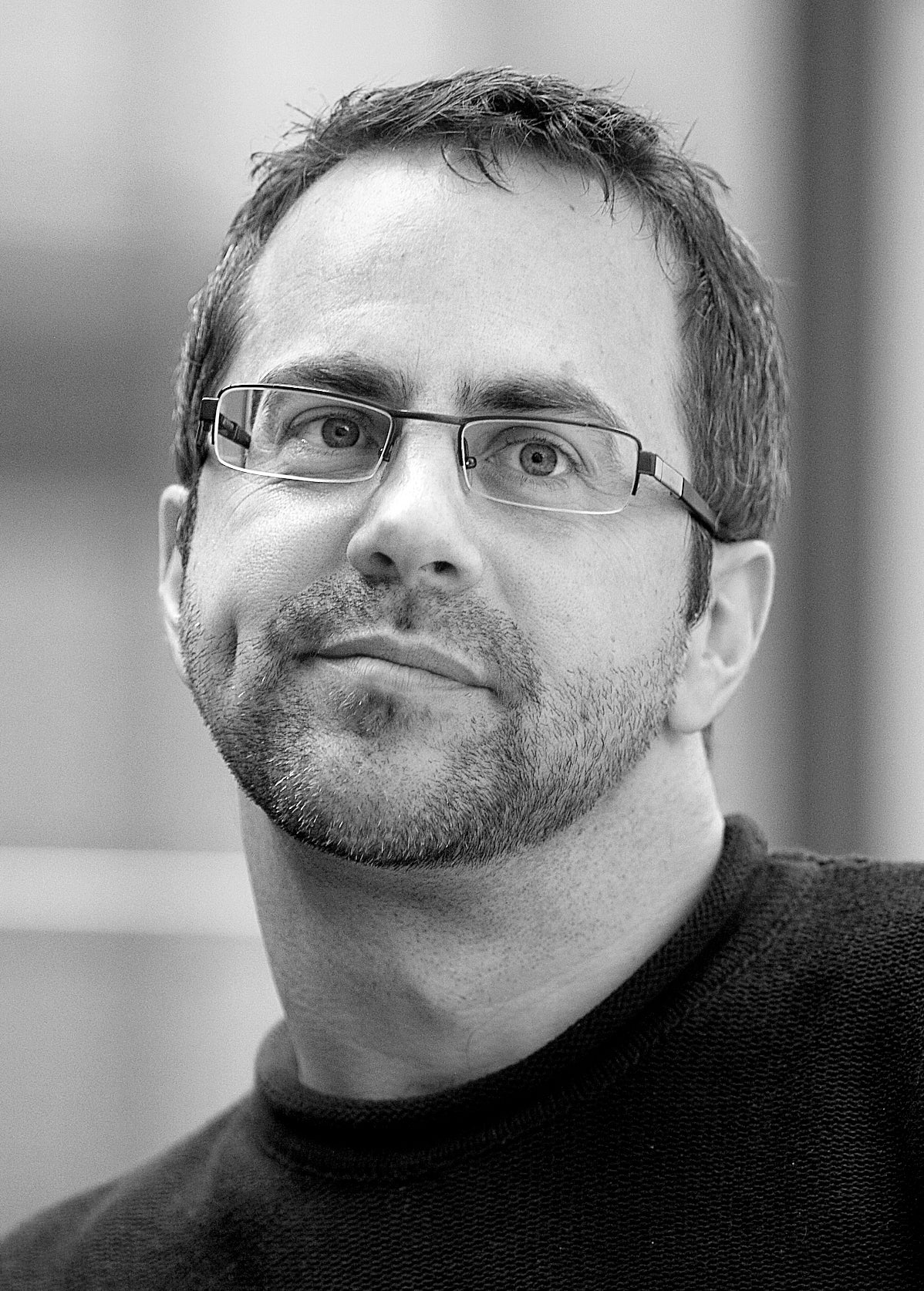 Targeting the West also requires the right talent that understands the psychology of the audience. Both Decker and senior creative director Paul Barnett have years of experience at major EA studios, including DICE and BioWare. Many of the 68 employees already at Wargaming UK have similar experience, and it's no secret that Guildford is a hotbed for experienced developers. In fact, Kislyi describes the Surrey town as one of the few places in the world that could be called a "games development Mecca"
"There's a massive amount of talent here, Guildford's a fantastic place for that," says Decker, adding that Wargaming has gone to great lengths to create the right environment for that talent.
"We have a lot of veterans and people that I've worked with in the past, and we have our own ideas about culture in terms of how open we are. The studio is actually completely open -- there are no offices throughout the entire place, because we find we work much better when you can hear everyone having conversations. We have dedicated concentration work areas where if you need to program or do something [quietly], you can move into those spaces. People move around quite a bit, because we have teams that constantly need different things. You might need a VFX artist today, and then tomorrow you don't. It's that type of flow for creativity and adaptability."
"We are making the next big thing for Wargaming here - and it's not a World of Tanks clone at all"

Victor Kislyi, Wargaming
This might sound a little chaotic, but Decker assures it's "not as bad as you might think." The office is essentially one big circle, and it only takes a short walk to find the person you need. There's also a board full of polaroids of each member of staff, with employees moving their picture to indicate their new position -- usually only once every six weeks, the director adds. Wargaming UK is currently hiring for 30 more positions and it expects to fill those by June. Beyond that, there are no plans to grow the new studio too quickly.
"From a cultural point of view, we don't want to be any bigger here than 100 to 150 -- because that's the capacity at which the human brain is able to say, 'I know that person, I know that person and that person'," says Decker. "If you get beyond that, it turns into something you just don't want to be. I've been at studios where I literally did not know half the people working there. We don't want to get to that place."
The new IP has already been in development for a year, but Wargaming is in no hurry to suggest when a full announcement might take place. In fact, Decker says the way the company operates alleviates the pressure of being the team that finally takes Wargaming beyond World of Tanks.
"One of the great things compared to some of the places I've worked is we don't file annual or quarterly reports out to the world," he says. "We don't have timelines where, 'Hey, revenue's got to come in at this point or it looks bad and then the stock goes down' and so on and so forth. The nice thing about a closed business or a wholly owned business is we make it on the timeline that's needed for us."
Wargaming has made its name from World of Tanks for close to a decade now. While so many other games firms have only honed their games-as-a-service model in the last few years, the Belarusian publisher has been proving it works for far longer. Spin-offs like World of Warships and Warplanes were perhaps inevitable, but it's surprising the company has been waiting until now to channel this success into a new IP.
"It's not that we've been waiting," Kislyi concludes. "We've been trying. Trying to go to Asian markets and so on, but not everything we tried worked well. We got experience from it, very expensive experience.
"Right now, we have the critical mass capacity, we have the warchest, the financials resources, the experience and reputation. It's time to accumulate that."