Want Double Fine for a publisher?
Broken Age developer looking for indie projects to support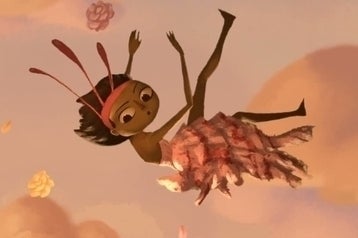 Not content with starting the crowdfunding trend or making adorable games, Double Fine wants to help publish other indie titles and offer support on the distribution side of things.
"Lots of indies have approached us and asked if we could help them out with publishing, so we knew there was value in what we have to offer," chief operating officer Justin Bailey told Game Informer.
"They all had a unique request and that's where we started to see there was a real need for the knowledge we've gained over the last 14 years on how to prototype, fund, develop, and publish our own games."
The company sees it as a way for indies to stay indie but still get help with the business side of things. MagicalTimeBean's Escape Goat 2 is the first game Double Fine is supporting in this way.
"For Escape Goat 2, we're primary providing promotional assistance and distribution," said Bailey.
"Our goal is to help indies build their own community and empower them with the knowledge and tools they need to succeed on their own."
Double Fine has made a call for submissions, but as the publishing team is currently just Bailey and senior publishing manager Greg Rice there's likely to be a few disappointed developers. But the ones that do make it can expect a tailored approach, without the headache of a formal contract.
"We're open to working with each developer and figuring out how we can help make them successful," Bailey added.
"The current focus is just on making the titles we publish successful and something that both the developer and Double Fine can be proud of."